Moving on from Reseller vs VPS hosting, let's look in-depth at Reseller hosting – the hot trend for business everybody seems to be doing. But, do they all succeed?
No. Reseller hosting is not an easy business to jump in. It requires a deep understanding of everything related to reseller hosting and much more.
The fact that you're reading this post tells me that you're interested in starting a Reseller hosting business or understanding how it works. The internet is filled with great opportunities to make money. Reseller hosting seems to be one of them but, it's not that easy. If it were, everybody would be doing it.
Good News is, You've landed on the right page!
This ultimate Reseller hosting guide will take you through the entire process of what it takes to run a Reseller hosting business. You will be much more confident about starting a reseller web hosting business after reading this ultimate guide than you are now.
For convenience sake, this Reseller hosting guide is divided into 10 chapters, each chapter explains a particular aspect of operating a reseller hosting business. Also, you can easily download a printable PDF of the guide towards the end of the post and keep it safe for your reference!
So let's begin.
Chapter #1. What is Reseller Hosting?
You may already have a faint idea of what exactly does reseller hosting mean. In simple words, as a Reseller host, you can provide hosting services to your customers without manufacturing the services.
However, it is not as simple as it sounds. Let me tell you why.
If you use the internet regularly, try and think of the number of websites you come across every day.
Endless, right?
The world wide web is filled with websites from every possible niche, all of which require hosting to stay active on the internet.
So, you can easily imagine how crowded the hosting market is!
Because let's face it, we are all here for one purpose only – To make as much money as possible!
Therefore, if you're serious about starting your own reseller web hosting business, it is very important that you get everything in place, and this reseller hosting guide is exactly what you need.
We have listed down a few links which will help you in setting up a Successful Reseller Hosting Business.
Chapter #3. How to choose the Best Reseller Hosting Company?
Choosing a reseller hosting company is just like choosing a web hosting company for yourself. The only difference here is you will need to choose the web hosting plans that will benefit you in the long run.
Understanding what every company offers in their reseller hosting plans is also very essential before zeroing down on a company.
You need to consider the below pointers to select the best reseller hosting company:
#1. Support: Before signing up with any hosting company, make sure that the hosting company provides you with 24/7/365 days support.
#2. Uptime: Take into consideration the uptime report of that web hosting company. You also need to make sure of what happens if their service is down, and what is the procedure you have to follow if it's down for a while.
#3. Money Back Policy: Money back guarantee is essential for every reseller hosting business. You need an assurance that you will get your money back if you do not like the service.
#4. Scalability: One cannot simply understand how many clients will they have 2 years down the line. Thus, it's best to book a web host who provides you with scalability option.
#5. Value for money: Considering what you are getting out of the entire deal is something you shouldn't take lightly. While selecting a host you need to figure out what they offer, and also what comes for free.
#6. Minimum Contract period: What is the minimum contract period for your reseller hosting account? And what is the renewal process? You need to ask these questions in order to avoid getting an unwanted shock later on.
#7. Can you turn a profit?: Sure there are a lot of people who are earning well in the reseller hosting business. But, have you considered the fact that maybe they joined the reseller hosting game when there were very few competitors?
There is a lot of competition in the reseller hosting business today. Thus, to make a mark in the reseller hosting business you will have to market your website and compete against the well-established brands.
#8. Reseller risks: Starting a reseller hosting business brings in a lot of responsibilities, some of which are –
#9. Server location: Want to host your website closer to the clients? It's a great idea but, will limit your client base. Instead, a better idea is to host from multiple locations around the world. This way you get to serve clients from multiple locations effectively.
Thus, keep the above pointers in mind while selecting a reseller hosting company.
Chapter #5. Investment required for the Reseller Hosting Business

Investment is the core to start any business. Reseller hosting business needs some sort of investment to get started. There will be things you will need before starting your reseller hosting business to effectively run it on the internet.
So, here are things you will need to invest in before starting your reseller hosting business.
#1. Domain Name: Domain name is essential in order to start any business on the internet. Similarly, for reseller hosting business, you will first need to get your domain name in place.
To get a domain name, you will have to come up with a unique name, such as 'myresellerhosting.com' and check if that domain name is available on the web. You can then book the domain depending on your requirement and capacity to spend. (To save money on Domains, make use of these Bigrock Domain Coupons)
#2. Web Hosting: As mentioned earlier, you'll need to purchase hosting for your Reseller hosting business website. Checkout big rock coupon code page for exciting offers.
#3. Website: To run an effective web hosting business, you will obviously need a website and here's how you can make a website with WordPress, which is one of the most competent CMS platforms.
Best part, if you have a hosting account with Bigrock, then you can directly download and install WordPress on Bigrock in under 5 minutes.
Also, a website is incomplete without a theme, and that's when Avada comes in the picture. Avada is one of the top selling themes on WordPress and has all the features you would look for in a theme. Buying a theme for your website is unavoidable.
Avada for a reseller hosting business is your best bet. Thus, you will have to spend on a domain name, web hosting, and a theme to get your website up and running.
#4. Support resource: Your sole purpose is not to get your website live, it is to run your business effectively and make revenue from it. The first thing you will have to do is make your customers happy, which will start when they feel confident about your services.
You need to have a customer support service in place to make your customers feel confident about your services.Here's how you can efficiently improve your customer support:
#5. Promotional Costs: Effectively setting up your reseller hosting website is just a step among many others. To get your reseller hosting website the much-needed limelight, you'll have to promote it all over the internet. Promoting your website is a cost that will get you more revenue in the future.
Chapter #7. Services you can offer/market/ tie-up with Reseller Hosting Business

Running a reseller hosting business doesn't have to limit your services to selling hosting. You can branch out into a lot of products and services, which will help your clients in the long run.
Since you're running the hosting business, you will generate leads and interest from people who will be interested in services that will make their website function better. Who wouldn't like to get every service they need from a single web host? It's beneficial for both the clients and reseller hosting company to get everything in one place.
Below are some services that you can offer along with web hosting:
You can learn more about each of these services by referring to the links mentioned below.
Chapter #9. Effectively running your Reseller Hosting Business

Now that we have covered everything that you would need to consider and evaluate before starting a reseller hosting business, we can now focus on the technical aspect. Effectively running your reseller web hosting business on day to day basis is not an easy job.
You will have to consider every small aspect there is to running a reseller hosting business. Below are some aspects that you need to effectively run your reseller web hosting business-
#1. Basic Account Setup - cPanel Account / WHM: Your priority for effectively running your reseller hosting business should be to set up your basic cPanel account. Setting up your cPanel account is not rocket science and can be easily piloted by following the steps below:
Step 1: Log into your WHM control panel and in the navigation section to your left, click on 'Basic cPanel & WHM Setup'.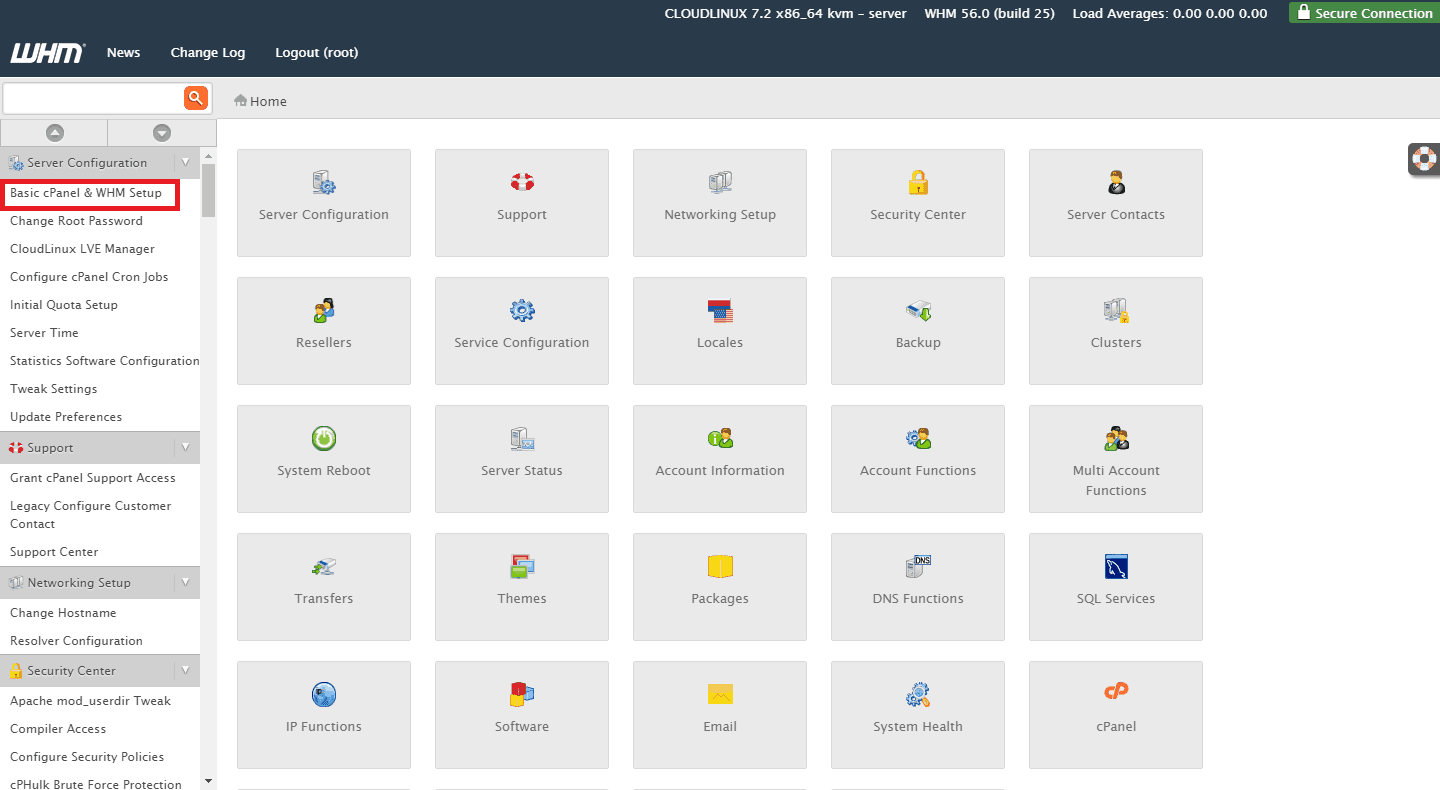 Step 2: Update the information as required in the contact information and the basic configuration sections.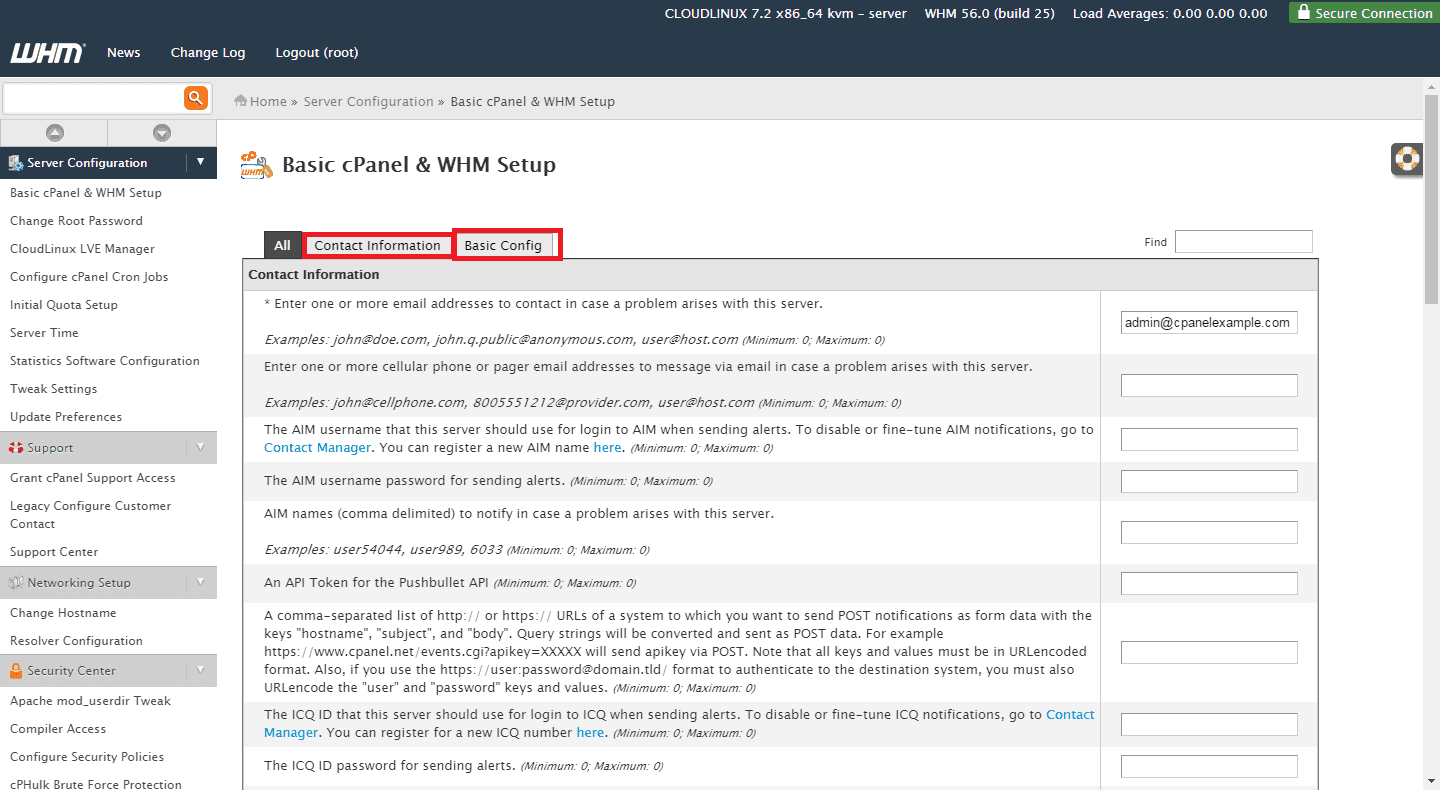 Fill in all the details asked and once all the details are successfully filled, click on 'Save changes' and move on to creating customer accounts.
#2. Adding new customer accounts: Adding new customer accounts is a process which you will have to follow with every new customer buying web hosting from you.
Step 1: To create a new customer account, click on 'create a new account' from the navigation section on your left.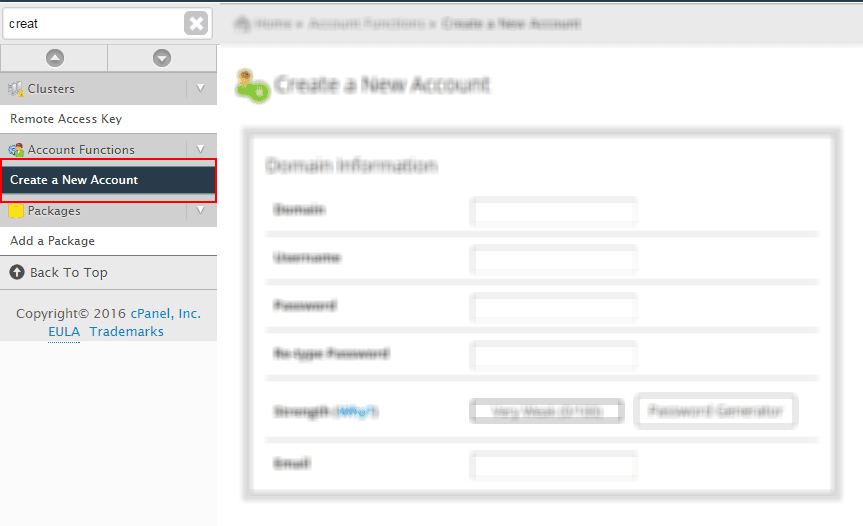 Step 2: Here, enter your customer's domain name. Assign them a Username and Password to access their account. Enter all the other details of your customer as required.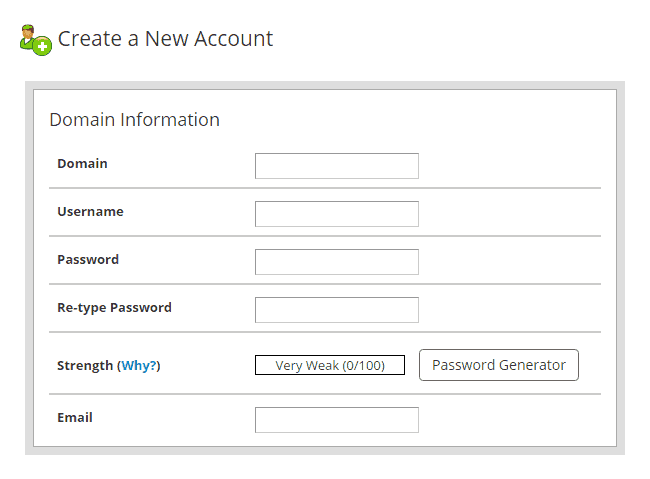 Step 3: Choose one of the resellers hosting packages you earlier created in the drop-down list. Enter all the other required details, if any. Then, click create.

#3. Managing Hosting Packages: Creating, managing or updating your hosting packages needs to be researched for and thought out carefully. Follow the below steps to create a new package in your reseller hosting account:
Step 1: Click on 'Add a package' under 'Packages' section on your left.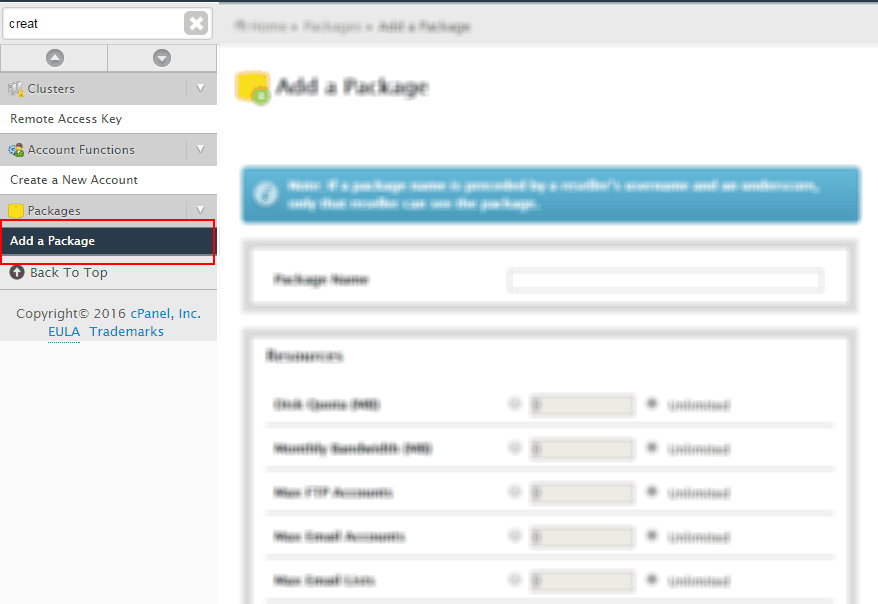 Step 2: On the page that follows:

Note : In the packages section, you can edit a package, delete and you can even add a feature.
Conclusion
There you have it! The ultimate guide on how to start a Reseller hosting business. Want to know more? Shoot a comment below and we will come back ASAP with an innovative solution!