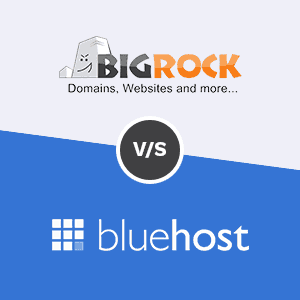 Choosing Web Hosting is the most crucial decision of the process when you plan to Start A WordPress Website or an online business.
From my experience, it is very important for you to take this decision carefully.
It is always hard to choose a reliable web hosting company due to your wants & the features offered by the hosting companies.
In this article, I will give you a detailed comparison between two of India's biggest web hosting companies: BigRock and Bluehost India. Many people find it difficult to choose one between these two. I have tested and made research about these two companies and their services to know their strengths and weaknesses.
Therefore, by the end of this article, you would be equipped with the appropriate knowledge of making a choice. Also, knowing which one is best for you and suits your needs will save you a lot of headache down the lane.
So, let's start with this BigRock vs Bluehost review:
#2. BigRock vs Bluehost Hosting Services
The hosting services that BigRock provides to its customers include Domain Name, Linux Hosting, Windows Hosting, Reseller Hosting, WordPress Hosting, Joomla Hosting, E-commerce Hosting, VPS Hosting, Dedicated Servers, Website builder, Email, SSL certificate and Sitelock.
Bluehost India also offers a wide range of web hosting services making it a preferred hosting destination for many. They have been in the market for so long that they have mastered the art of providing quality services to their clients.
Some of these services are Cloud Hosting, Windows Hosting, WordPress Hosting, Linux Hosting, Windows and Linux Reseller Hosting, VPS Hosting and Dedicated Servers.
#4. Pricing Structure for BigRock and Bluehost
The pricing structure of BigRock depends on plan and year you opt. The four shared hosting plan – Starter, Advanced, Business and Pro starts pricing at Rs.149. Rs.239, Rs.349 and Rs.499 per month all for 3 years.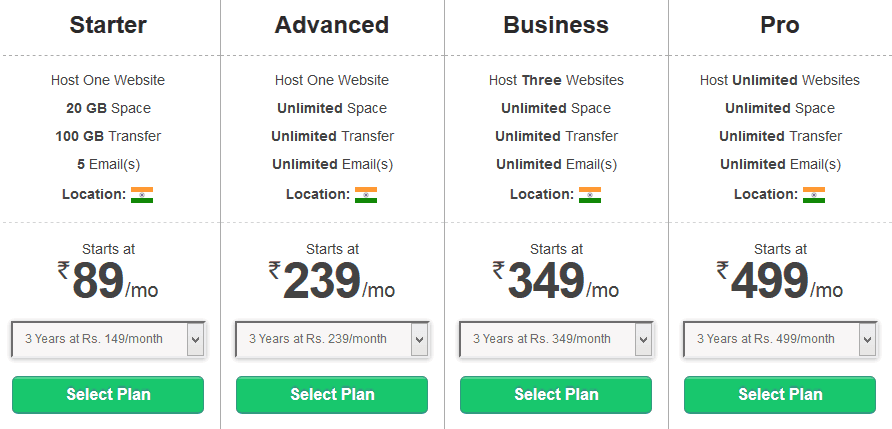 Bluehost Windows web hosting plan starts at Rs.289 per month for the Standard plan. The Business plan goes for Rs.329 per month and the Pro plans sell for Rs.469 for its unlimited domain registration.
For Linux, its hosting plans go for Rs.259, Rs.309 and Rs.419 per month for the Standard, Business and Pro plan respectively. WordPress hosting plans mirror the same price per month as the Linux web hosting price for all plans.
Linux Web Hosting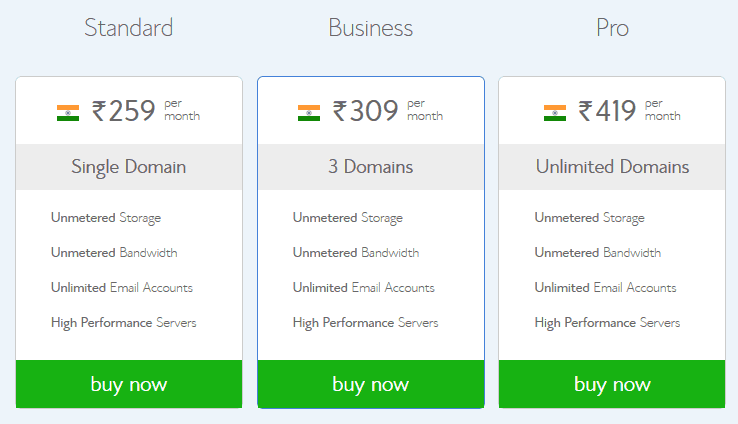 Windows Web Hosting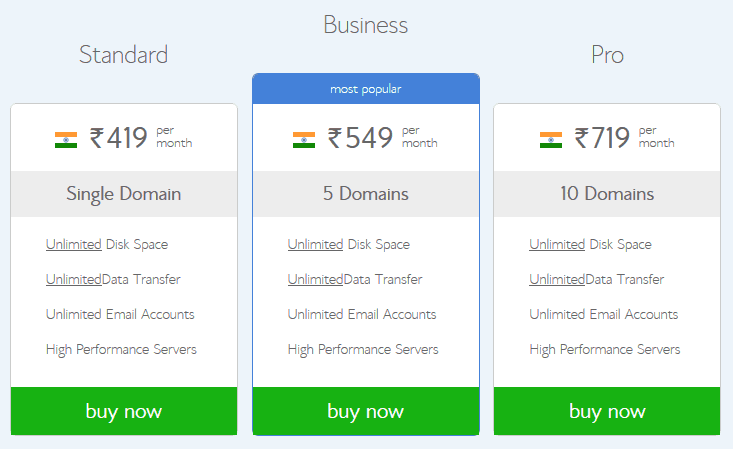 WordPress Web Hosting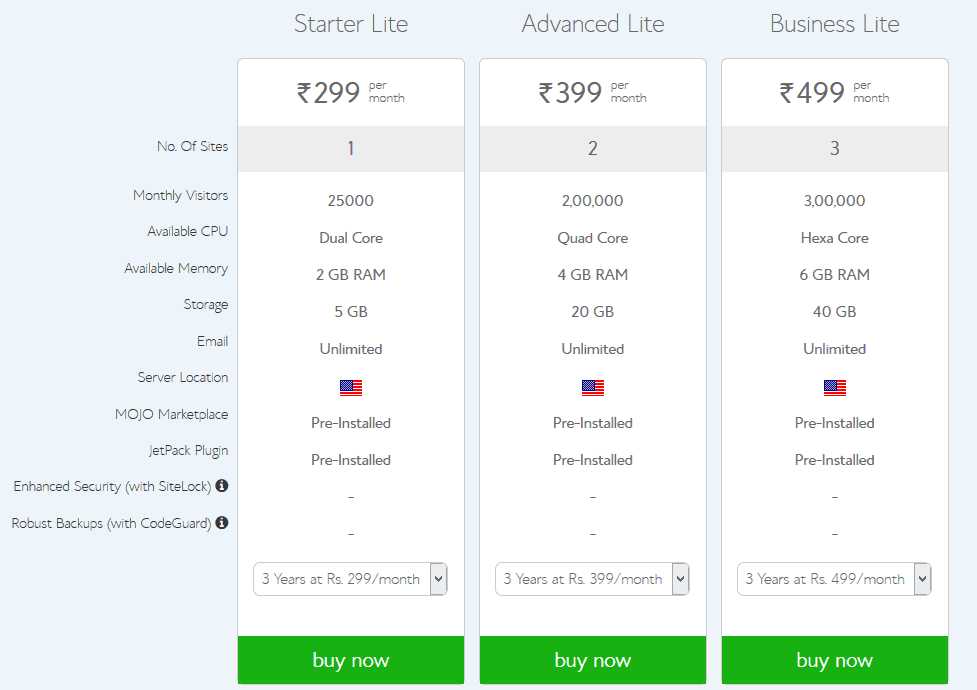 #6. Server Speed and Response Time
BigRock provides the highly advanced secured server with daily server monitoring & health check. They provide a regular check-up of their servers to prevent them from hacking.
This web hosting provider helps to boost SEO on your website, thus achieving a better ranking in search engines. A little bummer is, BigRock does not provide free data backup, but you can take backup of your data manually through cPanel.
Unlike most hosting companies, Bluehost India does not depend on other companies servers. They have developed their own in-house servers. These servers are equipped with the best hardware to protect your site's data.
They take regular backups on their backup hard disk so you don't need to worry about losing data. You also have the option to choose server location from US or India. I would advise you stick with a localized server.
#8. Help and Support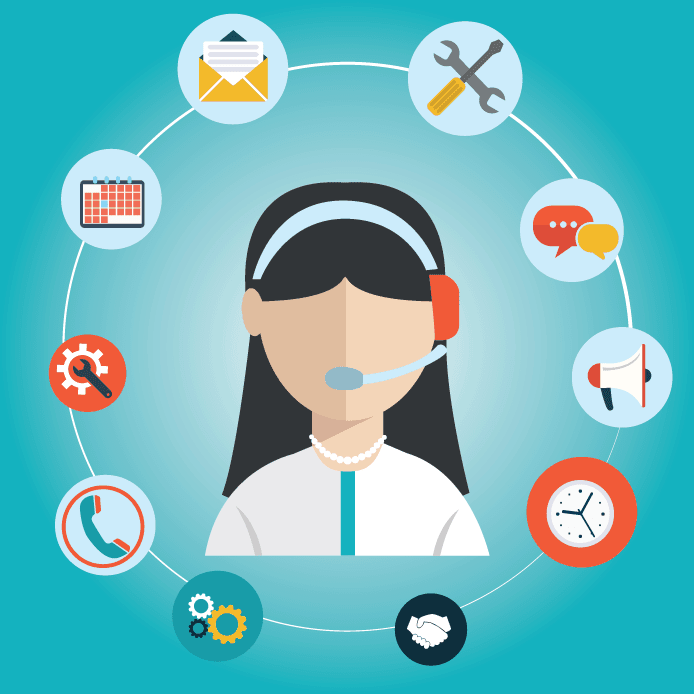 BigRock has a fully accessible knowledge base customer support service where users can quickly find answers to common issues. The customer support is impeccable via phone line, email, ticket based and live chat options 24×7.
Fully qualified, dedicated tech professionals help users. A friend once experienced some issues with his website; he patched a call to BigRock customer support and got his issue resolved in no time.
Bluehost India also has a good customer support as BigRock. They provide 24×7-customer support via live chat, phone, and ticket-based options. Their fully trained tech staff will resolve your problem quickly.
#10. BigRock And Bluehost Website Builder
BigRock provides a DIY website builder, but you have to purchase a website builder plan. Their DIY website builder is user-friendly and can be a real help to someone who is not much into programming.
Bluehost India on the other hand, does not provide free website builder. However, if you want to compare website builder plans with another hosting provider, then you can check out this BigRock vs Namecheap article.
#12. Domain Name
BigRock does not offer a free .com domain name with hosting, but occasionally, do offer discounts. You can buy domains for great prices. Sometimes BigRock runs a promotion of .com domain at 99 too.
Bluehost does not provide free domain name on the purchase of hosting account.