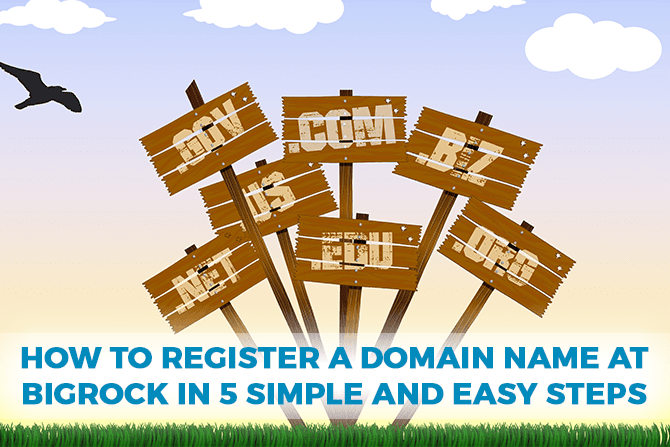 BigRock has been widely known for its ground-breaking mass-market web products that it rolled out to serve the needs of millions of customers worldwide, especially users from India and US.
BigRock offers multiple web-hosting services to individuals, small businesses, and professionals worldwide. Some of their services include e-commerce solutions, business-class email services, domain registration and digital certificates. Also, to make these services affordable to all, it provides BigRock discount coupons.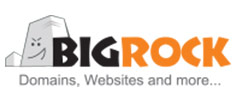 BigRock has over 6 million domains running successfully online under its name. It also has more than 10 years of experience in the latest technology research and development. (For an in-depth information about BigRock, read this detailed BigRock review.)
Further, BigRock provides a well-distributed DNS infrastructure with unlimited sub-domains and email accounts. With the use of Juniper switches and routers, 24/7 onsite monitoring, advanced cooling and fire protection systems, this web host offers a guaranteed 99.9% server uptime with the servers averaging a time of 660ms when responding to a request sent by web browsers.
#1. Benefits of Having Your Own Domain Name
One of the first steps to creating a website is to purchase a domain name. Having your own domain name comes with a number of advantages and below here I have highlighted some reasons to register your own domain name.

If you have your own domain name and you decide to change your web host, your domain name goes along with you. Users of your website do not need to be bothered about a change in your web address but rather, when they enter your domain name into their browser, they would be directed to your new location.
Your domain name opens the window of advert placement on your website. It comes with some form of credibility hence the interest from advertisers.
Having your own domain name gives you personality. It gives a distinct identity to your brand. People with a domain name have a higher chance of attracting business suitors, partners and sponsors.
A domain name can serve to describe your company or brand. It tends to stick to human memory more so people get to remember domain names more than they would IP addresses. Users of your website do not need to keep a directory of your web address or have to juggle their memory to remember your web address.
#2. How Long Should You Buy Your Domain For?
Often times, people are left wondering the length of time for which they should purchase their domain. Long term or short term? No matter how soon you need a registered domain, it costs you no amount of stress, especially, with a large number of registrars available.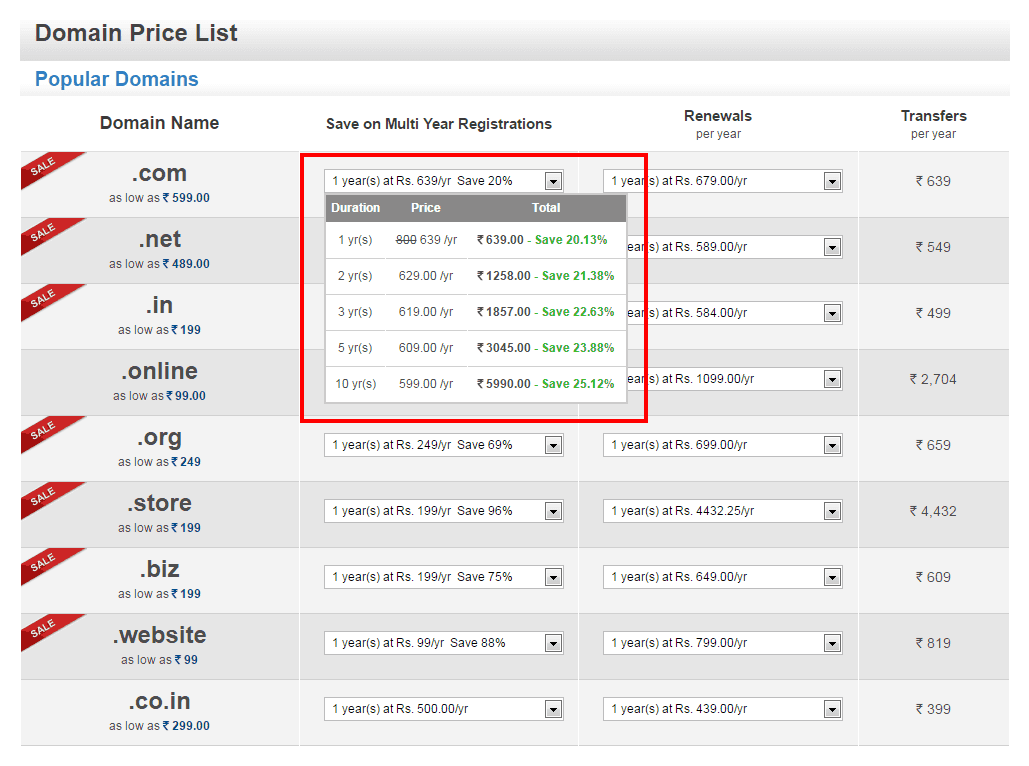 A] Short Term : You can purchase your domain for the short term say 1 to 2 years. Buying for the short term comes with some advantages:
You are safe from accidental expiry.
You can easily take advantage of the current domain name pricing.
You can easily stay on top of your domain.
You don't have to joggle your memory to remember log-ins.

Buying short-term comes with its own disadvantages:

You have to renew every year.
It may cost slightly higher than buying for the long term.

B] Long Term: Domains could be bought for the long-term purpose as well. Especially to preserve the domain name for a time of need. It has its own advantages too as well

You are able to preserve the domain name thereby warding off competitors.
You are relieved of having to bother about renewal.
You get a good enough discount on long-term domains.

Disadvantages of buying a long-term domain.
(Note: the sensitivity of these disadvantages depends on the expertise of the operator. Experts should not have any problems whatsoever)

You may forget your log-in credentials.
Retrieving emails can be a little challenging when there is a change of operations personnel.
Further reading: How do I renew my domain name in BigRock

#3. Why Should You Register Your Domain Name with BigRock?
The web industry is growing larger by every passing day and the number of web hosts and registrars are increasing by the day. However, like in every other industry, there are leading players and better service providers that offer the best of services on all platforms and fronts.
BigRock is one of the leading domain registrars in the industry and it is the best platform available to the Indian market.
The following points establish BigRock as the best choice for you when registering your domain by highlighting the advantages, facts and offers that this company delivers to its customers.
A] Premium Domain Line and Benefits: BigRock brings on offer premium domains to its customers and buying one of them brings you a lot of benefits, most of which would be laid out for you during purchase.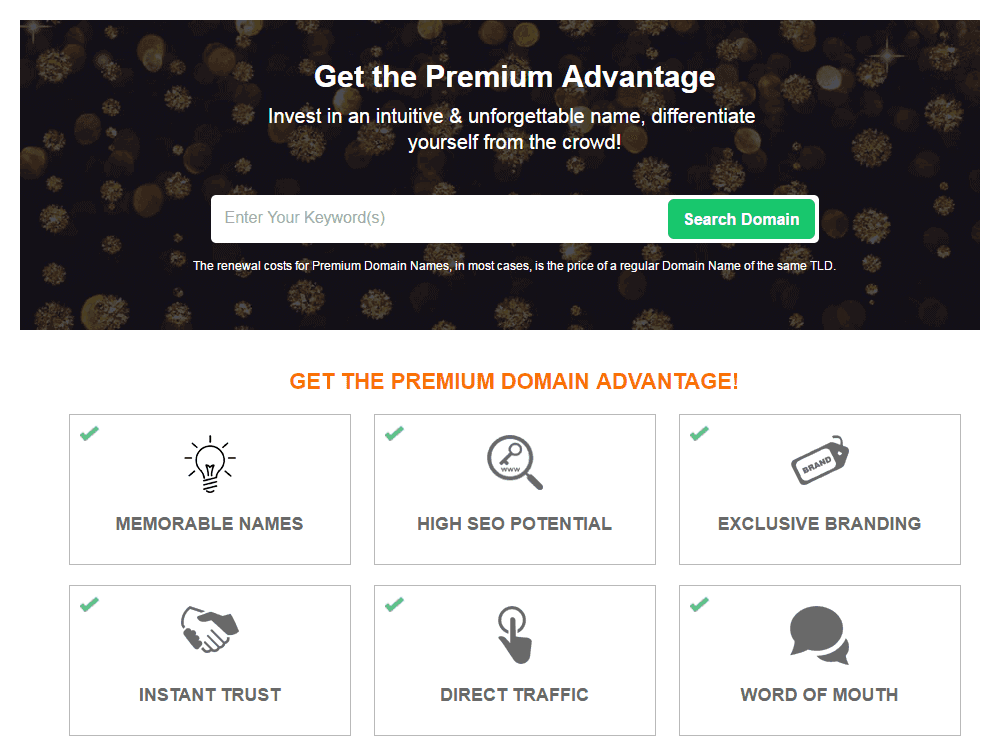 Instant Trust: This premium line of domains from BigRock comes with utmost trust. Trust you can bank on instantly.
Exclusive Branding: For premium domains, you stand a chance of getting an exclusive branding for your domain name. That is a priceless asset any website owner would not pass up.
Direct Traffic: BigRock's premium domains don't pass any referral to your website. Visitors get a 'straight to your website' traffic.
High SEO potential: SEO stand for Search Engine Optimisation and comprises of both - on-page SEO & off-page SEO. Premium domains from BigRock have a high SEO potential and are very likely to rank high in Google searches presenting you with a very important digital marketing technique.
Memorable names: In BigRock's premium line of domain names, you stand a chance of getting already reserved and memorable names for your website. These are very easy to work with. Hence, it would be less stressful for both users and visitors to remember. The more memorable your domain name, the more people visit your website.

B] Cheaper Prices and Host of Free Products and Services

BigRock gives you the best without asking for too much. They possess the best prices available in the market for the quality of service on offer. You can register a domain for as low as 69INR. You can visit their website to see for yourself the amazing prices on offer.

Free Email Accounts: Every domain you register with BigRock comes with two 100MB personalised email accounts and they are absolutely free. The emails have features like anti-spam and virus protection and they come at no cost likewise. A very handy benefit.
Multiple Email forwards: With a domain from this registrar, you can create email forwards that re-direct to your existing email account.
Domain Name System (DNS) Management: BigRock empowers you to manage your DNS records, aliases, website location, emails, sub-domains, etc. You can change certain services for improved web performance and a better experience for your visitors. You can also break your domain into subdomains. For example, if your company has different branches and locations, you can split the main domain by adding the local area name before the main domain.

Domain Theft Protection: Any domain name registered with BigRock is given a domain theft protection. Your domain name is protected from being hijacked by cyber criminals and is given an enhanced transfer protection i.e. domain locking. You will be able to lock your domain name. This ensures that your domain name is not transferred out without your permission.
Domain Forwarding: This feature comes with domains registered with BigRock. You are able to forward all your visitors and users of your website to a different location on the web when they query for your domain name through their browser. Simply put, domain forwarding is when a web page redirects a visitor to another website.
Domain Masking: When forwarding your domain to another location or website, the domain name usually changes in the address bar and the domain of the new page is displayed. However, the domain masking feature allows the visitor to still see only your domain name even if there is a redirection to a new location on the web.
Dedicated Support: BigRock has several merits in terms of customer support; they provide most commonly used support channels like live chat, phone, ticket, email, etc. They have qualified staffs that work only to give the customers the best support related to their hosting services. Their 24/7 dedicated support pose one of the fastest turnaround times in the industry which ensures a quick solution to issues and challenges customers may face and lodge. You could contact them by email, phone or IM.
Easy to use Control Panel: With a very easy to use control panel, you are sure to experience very few difficulties managing and administering your domain. Developed with a "Do It Yourself" approach in mind and built for ease and convenience, the cPanel poses no difficulty whatsoever when using it. Take, for example, changing server names at BigRock, it does not make you go through a lot before changing and setting up your server.

Apart from BigRock what other options do I have?

BigRock is the cheapest domain name registrar in India. However, there are few others like Bluehost, GoDaddy and HostGator that does offer domain registration services and if you want to know how they compare to BigRock, in terms of domain and hosting, then here a few comparison reviews that you can check out.
#4. Steps to Take to Register a Domain Name at BigRock
As much as most people prefer to call professionals to help them with these kinds of processes, I have come to realise how easy they are, if you have been well tutored on this expertise.
Below are 5 simple steps to successfully register your domain name at BigRock.
Step 1: Click here to visit BigRock.in

Obviously, you have to be on their website to register. Make sure you have a good internet connection so that you don't get frustrated and click on the wrong buttons.

Step 2: Click on Domain Registration in the navigation bar.

On the tabs, you would find the Domains, Hosting, Servers, Websites, Emails and Security. Hover your mouse over the Domains tab and click on Domain Name Registration.

Step 3: Enter your Domain name and Click on Add.

Clicking on Domain Name Registration would open the Domain Registration page. On the left hand of the page, you would find a search box having a quite wordy place-holder. Enter your domain name into the search field and then proceed to check the boxes beside the domain extension you wish to acquire. When this is done, click on "Search for Domain names".

A new page showing the search results would come up. The results would display your domain name with the selected extensions if they are available and give you some recommended extensions should you wish to use more extensions.

Select the domain names you wish to register by clicking on the Add button beside the domain name.

Step 4: Proceed to Checkout.

Each domain extension has its specified price tag for a year, so after adding, your total expenses are calculated in your shopping cart on the top right hand of the page and displayed as the total amount. If needed, you can also get a business email for your domain.

You will also get the option of selecting a hosting package as well as a website builder. Select as per your needs and click on "Continue Checkout."

Step 5: Check your Order Summary.

Verify your purchase, add BigRock Domain Coupon, check the total amount and click on "Proceed to Payment"

Before you can check out your payment, you need to create an account. You can simply do so by opening another tab and logging on to BigRock's home page. At the top right corner of the page, you would find a link titled My Account. Click on it to be directed to the login page.

BigRock Account" width="100%" />

Thereafter, click on the create account link to create your account with BigRock. Proceed to click on checkout to complete your domain registration.

After adding your domain names and checking out your cart, a new page would come up. Go ahead to click on the Proceed to Payment button. After completing the payment, you have successfully registered your domain with BigRock.
Congratulations because you have made the right choice! But, if you still want to compare further, before registering your domain at BigRock, then here are few more options for comparison purposes.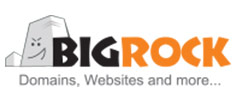 BigRock is a major player in the web industry right now and they offer some of the best services you could ever get anywhere. From wonderful hosting packages to excellent security features to 99.99% server uptime, you are definitely getting the best of services.
Their jaw-dropping prices are unbelievable considering the quality of service you get. You get coupons for domain purchases, substantial discounts on many products such as 20% off on security products and 10% off on website builders. Plus, with BigRock hosting coupons you can get massive discount on hosting packages too. Really amazing prices!
Registering your domain with BigRock comes with many benefits and many other features attached to your domain such as domain theft protection, domain forwarding and masking.
Their premium product line of domains are exceptionally brilliant as they have high SEO potential and come exclusively branded. Also, the 24/7 dedicated support is on hand to render peerless assistance to you should you need any help at any point in time.