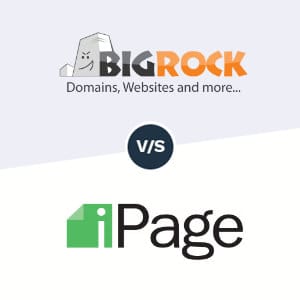 Looking for BigRock vs iPage Review? In this digital age, without a website, it is almost impossible to grow as a business or profession. Furthermore, with the advancement in technology, it has also become super easy and quite affordable to build a website for your personal projects.
With that being said, regardless of whether you are building a website for personal or professional use, it is very important to pick a quality hosting provider. The hosting provider offers the servers on which your site is hosted. Without good servers, your hosting experience is going to be miserable.
Now, there are many web hosting providers in the market to pick from. Which is the reason why we have written a series of review articles such as; BigRock vs Namecheap and BigRock vs Hostinger. Thus, for this read, we have put together a quick BigRock vs iPage review to help you pick the better of the two.
BigRock vs iPage Review – Which To Pick For Your Website?
It is crucial to pick the right hosting provider as it's the pillars holding your website. You need to consider whether or not you are getting the hosting option you are looking for, what features are bundled in, secured tools, WordPress installation, the quality of customer support, and most importantly – the pricing. As such, we have put together a detailed BigRock vs iPage review to help you decide which one is right for you.
1. BigRock vs iPage – General Overview
General Overview Of BigRock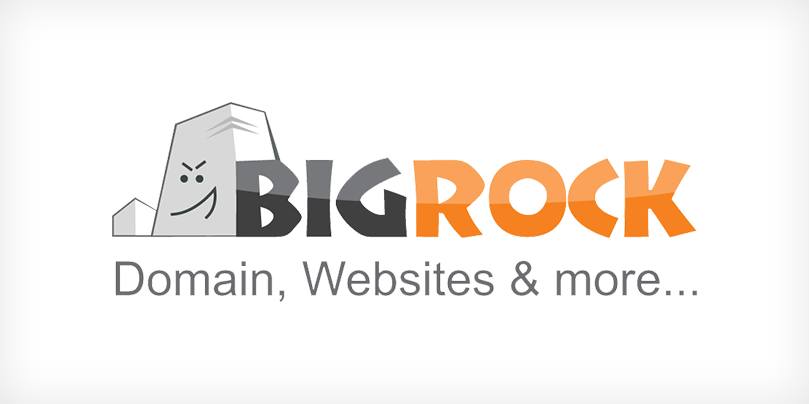 BigRock started way back in 2010 and is a very popular ICANN accredited hosting solution provider for small businesses and professionals. Apart from providing users with many web hosting solutions, the company also offers domain registration services, a business-class email service with built-in security features, eCommerce solutions, and much more. Over 6 million domains are registered under BigRock. Read this review to learn more about BigRock.
General Overview Of iPage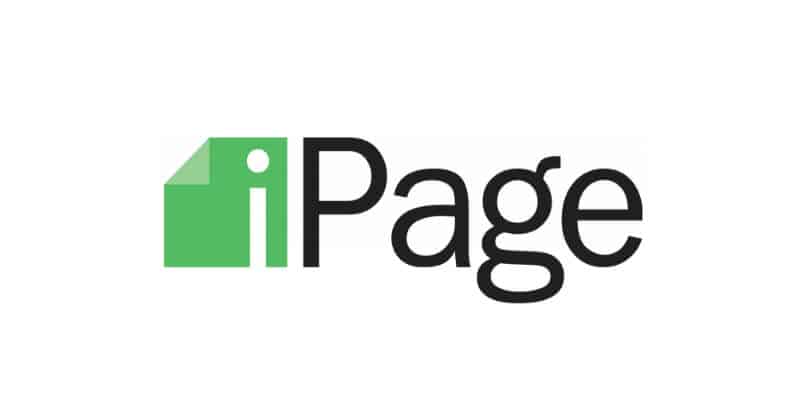 iPage was founded way back in 1998, and since then, it has focused on powering small businesses with powerful hosting solutions at affordable price tags. Over the years, the company has built a massive user-base powering over 1 million websites with their reliable infrastructure, intuitive user experience, and friendly customer support.
2. BigRock vs iPage Review - Types of Hosting
Types of Hosting Offered By BigRock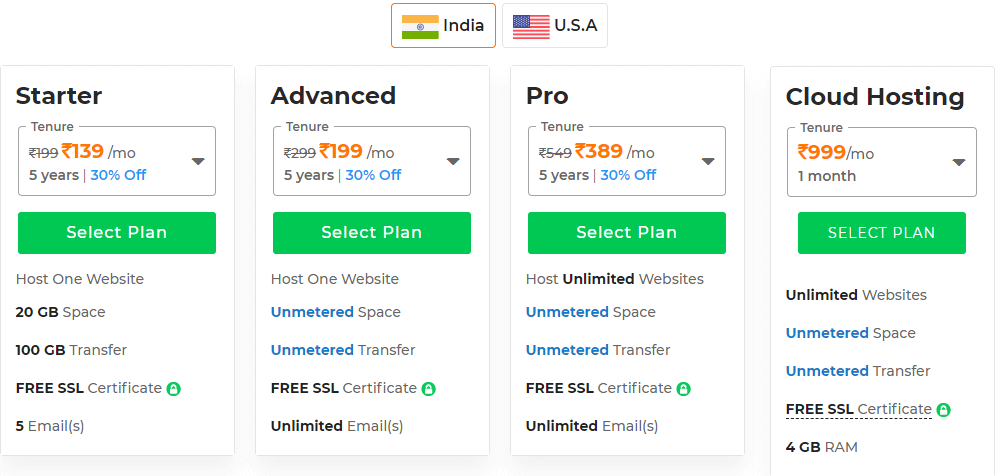 BigRock offers tons of hosting options including Shared hosting, Reseller hosting, Dedicated Server, and specialized hosting, which helps you integrate with WordPress and other CMS platforms like Joomla, Drupal, Zencart, and more. Each hosting type offers various pricing plans with different specifications, so you can pick something that matches your requirements and budget. For further information on BigRock web hosting, click here.
Types of Hosting Offered By iPage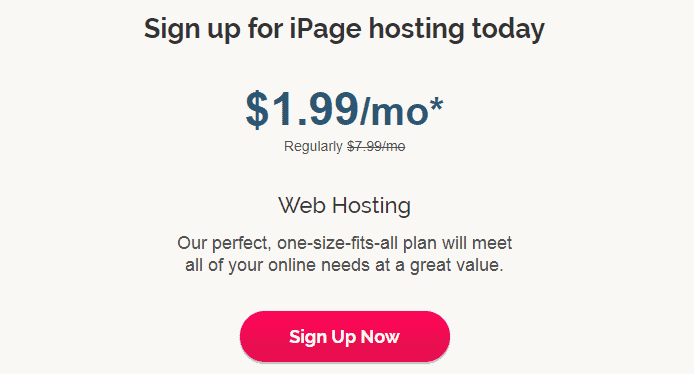 iPage offers access to Shared web hosting, VPS hosting, and Dedicated Servers. There is also the option for dedicated WordPress hosting which offers WordPress-centric features and functionalities.
Verdict: BigRock gives you access to a lot more hosting options as well as Reseller hosting. So clearly, it takes the cake in this round.
3. iPage and BigRock – Hosting Features Offered
Features Offered by BigRock
All BigRock plans, no matter how affordable they are, comes bundled with a bunch of useful features like free SSL certificate, full site backup support, SiteLock – anti-malware, as well as free domain & email with cPanel (with Plesk panel) integration to help you control all these functionalities. Other notable features include database management support and a dedicated DIY website builder.
Features Offered by iPage
iPage gives you access to unlimited disk space and scalable bandwidth with all their plans. On top of that, you get access to dedicated website building tools paired with website optimizers. You will also get access to powerful eCommerce utilities, advanced email functionalities, and marketing tools to help you grow your business. Also, to help you manage your website(s) and domain, you will get access to their own vDesk Control Panel.
Verdict: iPage clearly offers more powerful and advanced functionalities with their hosting. It is the winner in this round.
4. BigRock or iPage - Security Features Offered
BigRock Security Features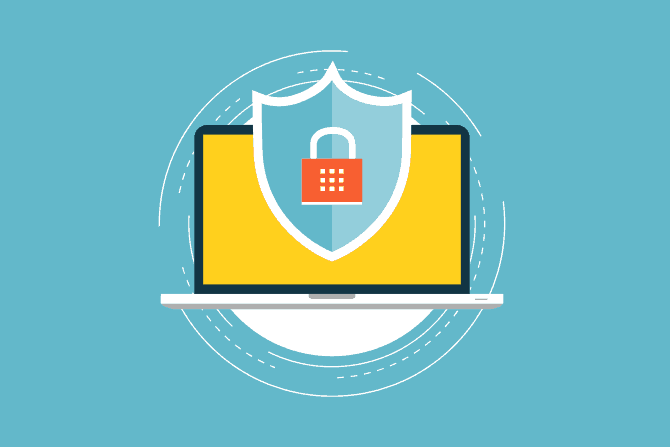 Apart from all the industry-standard security utilities like authorized login and other privacy features, BigRock comes with data protection functionalities, dedicated firewall protection, as well as a network intrusion detector. Several of its advanced plans comes with powerful software and apps for enhanced online security.
iPage Security Features
The core iPage hosting plans only offer a free SSL certificate and lacks many of the basic security features like extra security or automatic backups. However, they do sell these as extra add-ons including access to some top-notch security apps and software.
Verdict: Giving you access to all necessary security options pre-installed makes BigRock more favourable. If you have to install add-ons, then you can do that for both hosting companies. Therefore, BigRock is the winner in this round.
5. BigRock and iPage Review – Customer Support and Uptime
BigRock Customer Support & Uptime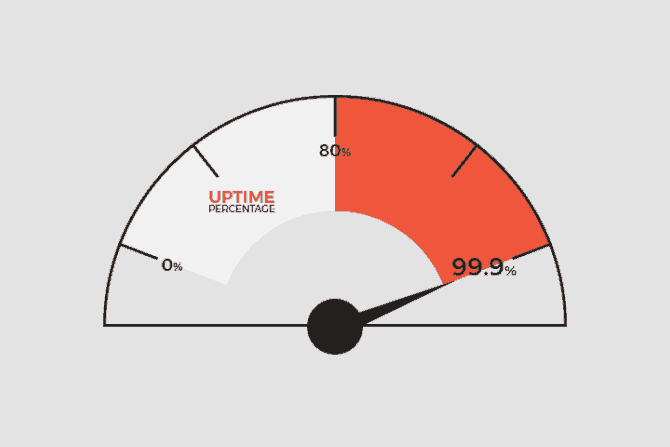 BigRock promises an excellent 99.9% uptime. However, if you run into any problems, then their support team is available 24/7 to help you out either by call or email. They also provide a rich knowledge base which lets you manually browse and find answers to any problem you might be having.
iPage Customer Support & Uptime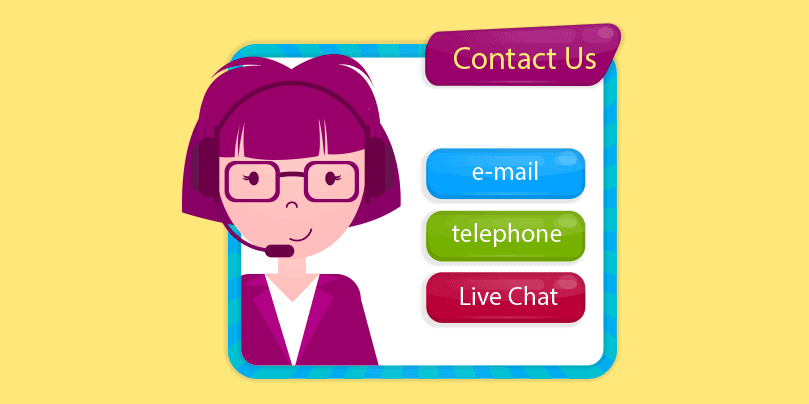 iPage customer support is one of the best in the industry. They are super friendly and helpful and will help you set up and deploy your website from the moment you sign-up with any of their hosting plans.
They also offer a 99.9% uptime, but if you face any issues, they offer a dedicated online help center coupled with a ticketing support system. You can also choose to get help via phone or live chat.
Verdict: iPage customer support is really friendly, helpful, and most importantly - reliable, earning them the win in this round.
6. iPage and BigRock - Payment Options
BigRock Payment Options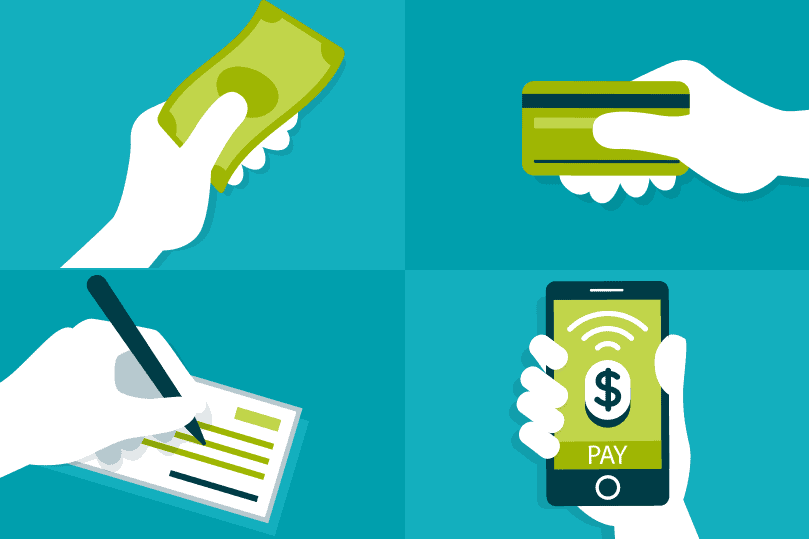 One of the reasons why BigRock is so popular is because it offers great deals and discounts for its plans. For example, the base plan for their shared hosting is priced as low as ₹99 per month. You can also apply additional bigrock coupon code to get an even better deal.
Once you have picked a hosting plan, you can either use your Debit Card, Credit Card, or Net-banking to make payments. There is also an option to pay via wire transfers or cheque deposits.
iPage Payment Options
You can purchase any of the iPage hosting plans with your credit card. However, if you have a debit card, you can connect that with PayPal to make payments.
Verdict: BigRock offers a whole range of payment options, so it takes the point in this round.
7. BigRock vs iPage – Money-Back Guarantee
BigRock Money-back Guarantee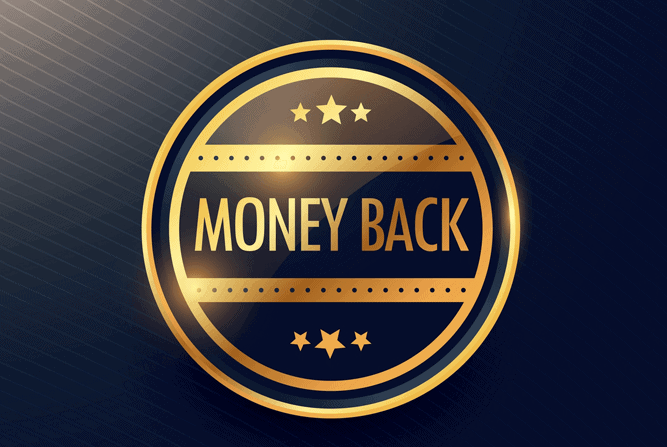 All their Shared hosting plans, along with Reseller hosting, website builder plan, and email hosting comes with a 30-day money-back guarantee.
iPage Money-back Guarantee
If you are not satisfied with their product, you can ask for a refund, thanks to their money-back guarantee.
For a higher money-back guarantee, you can choose HostGator. Read this BigRock vs HostGator to know more.
Verdict: It's a tie, as both offer a good 30-day money-back policy.
Both BigRock and iPage cater their services to businesses and professionals. However, looking over the different features they bring to the table, it's hard to pick one over the other.
iPage is for users looking for a reliable support team to handle most technical issues so that they can focus on their business. It offers super reliable servers and the option to buy extra features as add-ons.
However, if you are really on a budget, don't want to pay extra for basic security, and want some flexibility when choosing your hosting type, then you will like BigRock more.
Want to read more reviews before making a decision? Take a look below;