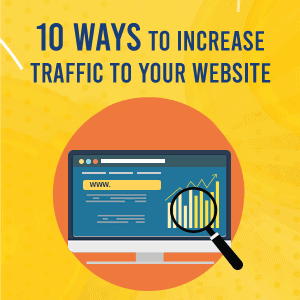 Whether you are a blogger or a professional, you want your website to have good traffic to improve your conversion rate. Most SEO experts believe that website traffic is the best source of credibility. Search engines and social media platforms constantly change their algorithms, so it is important to tap the traffic by implementing new marketing strategies. To increase website traffic, you need to constantly work on your digital marketing strategies. Apart from that, you can try out the below methods to improve website traffic.
How To Increase Website Traffic?
Every website aims to get traffic. There are various ways to get traffic to your site – organic as well as paid. More traffic means more customers, and more customers lead to increased sales. Compared to paid strategies, SEO, social media, and other digital marketing techniques are cost-effective ways to drive organic traffic to your website. These strategies also provide long-term benefits. Hence, if you are struggling to get enough traffic to your website, then check out these tips and implement them today!
Ways to Increase Website Traffic
2. Market Your Content on Social Media Pages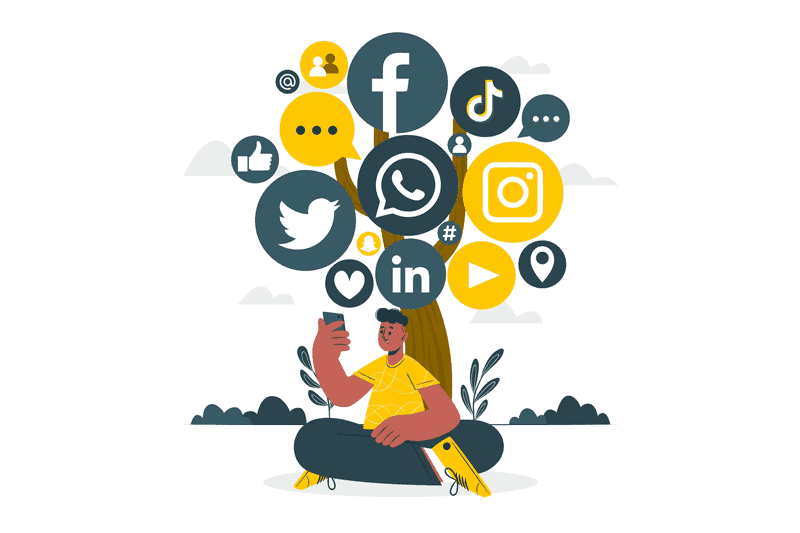 People won't find your content unless you promote it. The best way to promote content and reach your target audience is through different social media posts. You can use Facebook and Twitter for promotion, which can help your site show up for different personalised search options.
If you are a B2C company, promote your content on image-friendly websites like Instagram and Pinterest. Instagram has a great reach, and influencer marketing is the new trend on the platform. On social media, the more followers you have, the better your chances of getting quality traffic to your website. So, make your business social media profiles now and get started with promotion.
4. Repurpose Your Content
A good-quality blog post has a longer shelf life. A post that is data-backed can be repurposed. You can repurpose a series of social media posts that you can use on your social media platforms. Use downloadable PDFs, graphics, and charts to make them interesting.
Repurpose the audio version, which is shared on third-party platforms. Use the content with an email marketing sequence, write it again for your website. Use the syndicated content for guest posting if you wish to get more traffic. But use content that is helpful and informative.
6. Go After Referral Traffic
Instead of requesting websites to link back to you, create content that begs for linking. Referral traffic refers to visits to your website from different sites. You can generate more referral traffic by publishing your content on different online directories.
Get published on review websites, comment on different blog posts, and leverage on social media presence. You can be active on the industry forums.
If possible, publish an infographic on your website. Infographics are sharable content, which people can share on different social media platforms. If your post goes viral, you will receive substantial traffic to your site.
8. Email Marketing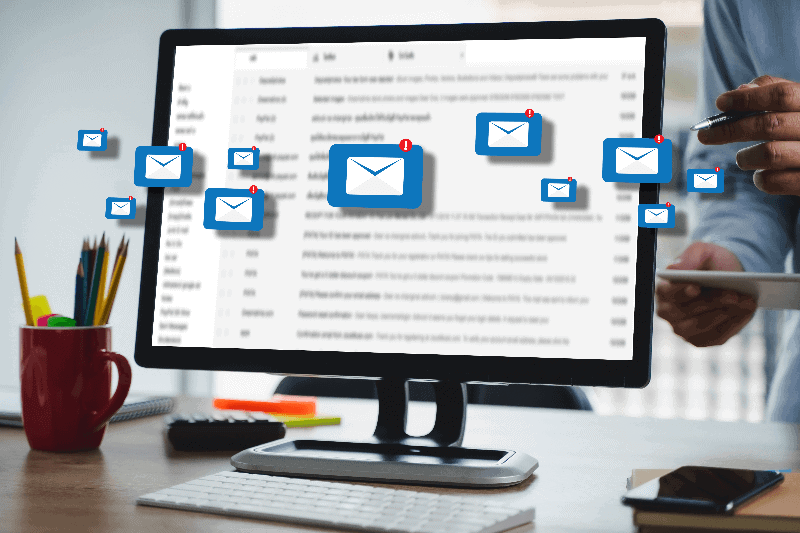 Through email, you can have private conversions with your website visitors. Unlike other marketing channels, engaging emails can grab a reader's attention instantly and increase the ROI. For email marketing, start a website newsletter and grow your email list.
When you build an email list, you also increase traffic to your site as the visitors will click on your link to check for your products or services. You can add an onsite email from your website; send new updates to your readers through newsletters.
Send an email when you publish new content but remember to refrain from spammy emails. Try sticking to informative and appealing mails that grab the attention of the readers.
10. Incorporate Videos, Images, and Infographics
The more you work on making your content interesting, the better results you will see for your site. Along with a well-written piece, you can incorporate videos and relevant images. Most readers get attracted to videos and images, which can increase conversion rates.
Infographics and Gifs can give your post a new dimension. If you write ten points in the article, an infographic can explain it in a few seconds. According to Google ranking, the information retention is a lot higher for visual material than text. Using videos can help you grab the attention of your audience, which gives your site good exposure.