Since a website is the first thing most new customers will see, it is essential to pick a theme that matches your values and aesthetics. It can have a huge impact on the success of your business website. You have to take into consideration every single factor, from the look of the theme to its functionality.  Whether you are building your first website from scratch or thinking of overhauling an existing one, the right theme can help attract visitors to your website.
Although you'll come across many free WordPress themes online, finding the right one can be difficult and time-consuming. WordPress holds around 65.3% of the CMS market. You can choose between free and paid themes developed by different groups worldwide. Rather than just giving a look and feel to your blog, a theme empowers you to control the look of your website. Themes are an inborn piece of WordPress.
A ) What Are Some Of The Popular And Best WordPress Themes For 2023?
Wordpess.org has over 5000 themes, which is a highly customizable website theme collection that can be used to create a unique website that meets your requirements. It's very challenging to pick one best WordPress theme out of all the available options. So, we decided to help you out by curating a list of six popular themes options that can fulfil your website needs. We have  shortlisted Avada, Themify's Ultra, Elegant Theme's Divi, SeedProd, Astra, and StudioPress as some of the most popular and best wordpress themes for 2023. Out of these, Studiopress is a theme hub that offers an additional premium theme collection.
B ) Things To Consider While Picking A WordPress Theme
1. Responsive Theme Design
In this day and age, it is necessary to have a website that works across multiple devices including mobile phones and tablets. A responsive theme is compatible with devices other than laptops. The designer creating the theme ensures that it has a menu, widgets, layout and flow that's easy to navigate across all devices.
2. Brand Colours?
It is essential to pick a theme that aligns with your brand colours. If you already have a logo, choose a theme that goes well with the logo design and colours. With wordpress, you have multiple theme options, a lot of which have options to edit the colours.
3. Website Performance
On paper, a feature-rich theme sounds great. However, the reality can be quite different. When you go overboard with unnecessary features, your site performance suffers. It not only affects the website speed but also creates new issues when new features are added. While there are numerous ways in which you can speed up your website or tighten website security, you should also consider picking a theme that serves your goals and avoid trying to install every great feature you come across.
4. Premium Paid Themes
Although free wordpress themes have a lot to offer, they fall short in certain aspects such as not being updated as frequently as the paid themes. In addition, paid themes also come with more features that can help you design an outstanding website.
C ) Best WordPress Themes
Once you have answered the above questions, you can focus on understanding the differences between WordPress and Bloggers. It can help you decide which is better, WordPress or blogger.
1. Avada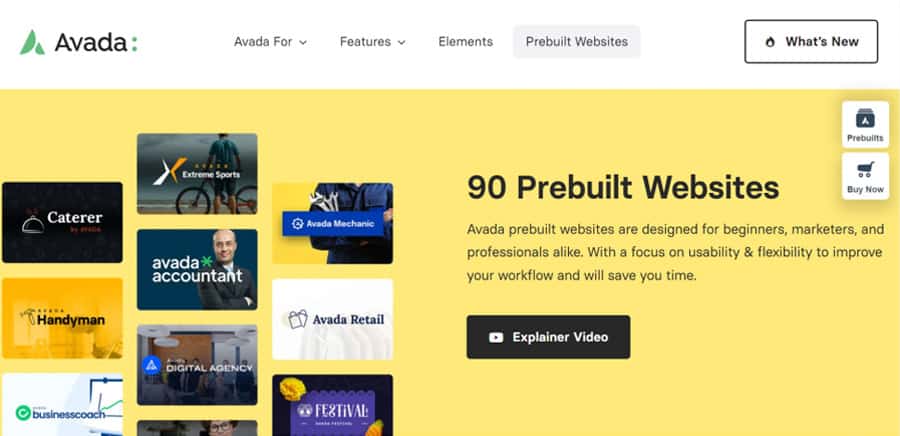 Avada tops the list of the best WordPress themes for 2023 and is built with the sole reason of giving you access to the themes at the earliest, saving the time spent on writing complex codes.
The aesthetic appeal of this theme adds value to your website. Their demo installer makes it extremely simple to set up pre-made content. You can use their drag-and-drop developer which comes with 1000s of customization options that can help you create a unique website that leaves a mark.
Features:
User-Friendly Comprehensive Website Builder
An Easy-To-Understand Setup Wizard
Custom Layouts For Intuitive Workflow
Prebuilt Sections And Websites To Speed Up Workflow
Theme Link: Avada
2. Themify's Ultra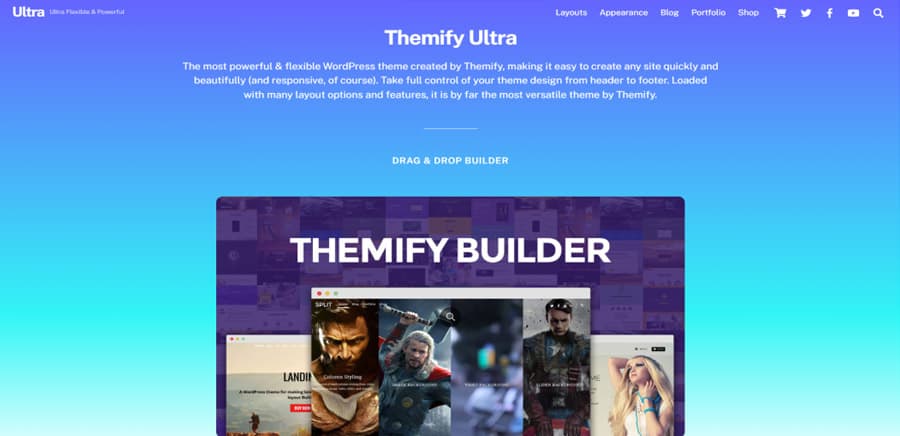 Ultra is the most impressive and adaptable WordPress theme made by Themify. It makes it simple for you to make any site with a robust drag-and-drop developer.
With a single snap, you can import their demo setup incorporating different theme settings, content, menus, gadgets, and so much more. This helps you quick-start your new site project.
Features:
Responsive Website Design With Parallax Scrolling
Multiple Smart Layout Options For Seamless Design
140+ Pre-Designed Time-Saving Layouts
Easy To Use And User-Friendly Interface
Theme Link: Themify's Ultra
3. Elegant Themes' Divi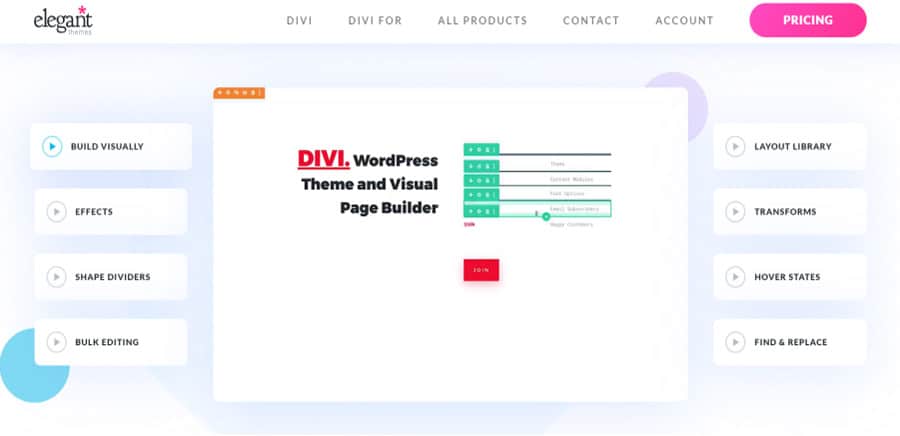 Divi is one of the most well-known multi-purpose WordPress builders available on the internet. It is made by Elegant Themes, one of the world's main WordPress themes providers. Divi allows you to save your custom designs in the Divi library to reuse them later, depending on the situation.
Features:
Unlimited Design Options To Create Unique Designs
200+ Website Elements For Every Action
Over 2k Pre-Made Designs For Quick Use
Unique Features Such As Multi Select And Bulk Editing
Theme Link: Elegant Themes' Divi
4. SeedProd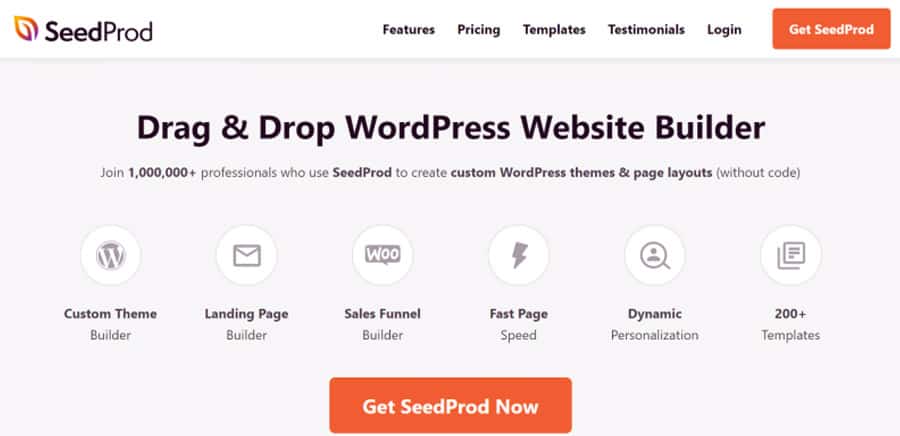 SeedProd, one of the best wordpress website themes, is a user-friendly and feature-packed tool that lets users create aesthetically pleasing and fully-functional websites. With SeedProd, you can construct your site the way you need, block by block. SeedProd blocks are pre-designed elements that can be used to quickly design your website.
Features:
Over 90 Pro Design Blocks To Create Static And Dynamic Content
150+ Landing Page Templates For Effective Sales
Integration Of Conversion Tools For Sales & Marketing
Equipped With Features Such As Pre-Built Smart Sections And Block Templates
 Theme Link: SeedProd
5. Astra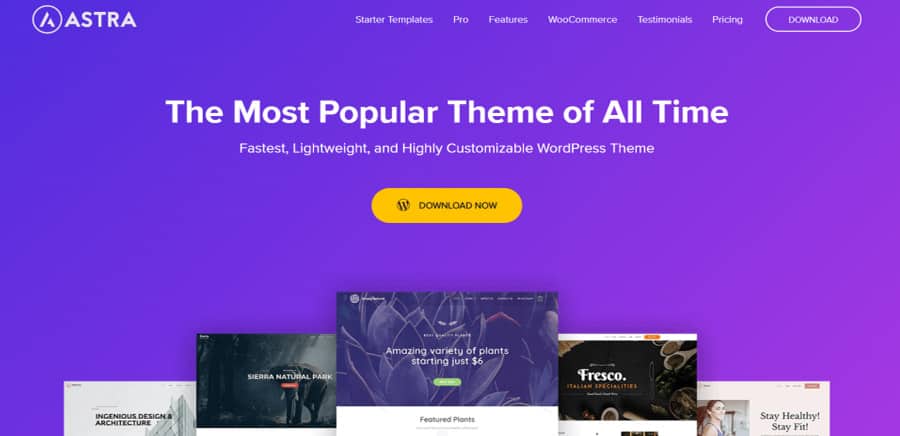 Astra is an exceptionally customizable WordPress theme that lets you effectively construct a website the way you need it. It includes many demos, which authorises you to launch a full-fledged prebuilt site with only a few clicks.
Features:
Feature Packed Website Builder For Unparalleled Performance
Full Integration With In-Demand Tools For Seamless Functioning
Pre-Build Website Design For Additional Ease In Designing
Easy-To-Use Customization Options For Creating Visually Stunning Designs.
Theme Link: Astra
6 ) StudioPress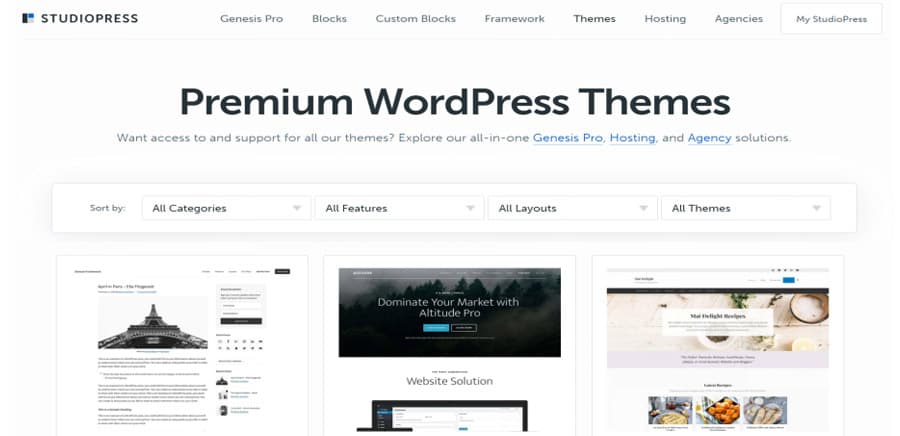 StudioPress is one of the most incredible premium WordPress theme hubs. StudioPress themes are based on top of the Genesis framework, which works consistently with the new WordPress proofreader, Gutenberg.
Features:
Plenty Of Tools For Creating Amazing WordPress Websites
Built On Genesis Framework For Smart And Clean Website Design
Genesis Custom Blocks Make Designing Website Easier
Curated Theme Collection For Easy And Quick Design
Theme Link: StudioPress
Other Popular And Best WordPress Themes You Can Explore
Conclusion
Our goal was to help point you in the direction of these above-listed WordPress themes, ensuring you have access to the best WordPress website themes with infinite customization potential and a high level of security. Let's not forget that with these selection of themes, you'll be able to present your visitors with a website that looks not only great but highly professional as well.
WordPress usually offers deals on domain and hostings, however, if you are looking for more affordable domain and hosting solutions you can explore the offers available on our BigRock Coupon's platform.  Our offerings include nifty deals on both BigRock domains and BigRock hosting.