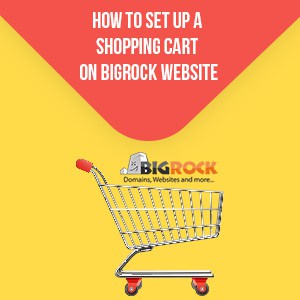 BigRock web hosting offers easy integration with tools and plugins. If you have a website on BigRock, then you'll be able to use the integration feature of the hosting site. Web builder tool of BigRock hosting allows you to set up your site in minutes. You don't have to rely on any technical support for the website building process.
One of the features of a website builder in BigRock is setting up a shopping cart. If you intend to set up a shopping cart or E-com platform on your website, then use the website builder tool that will help to set up a shopping cart on the site with simple steps.
You need to have a BigRock account on which you have hosted your site and access to the website builder tool. To buy eCommerce hosting on BigRock, make use of these BigRock promo codes.
How to Set Up a Shopping Cart on BigRock Website?
If a customer wants to make a retail purchase from your website, then an online shopping cart offers all the necessary features. This software is easy to use and offers enhanced shopping experience. Once you choose an eCommerce platform and select web hosting, it is easy to setup a shopping cart on your existing site without much hassle. Plus, it offers secure payment processing and shipping option too. Thus, if you want to know how to set up a shopping cart on BigRock website, then here is a step-by-step guide with screenshots that can help you. Read now!
A. Setting up a Shopping Cart on BigRock Website
Step 1: Go to the BigRock cPanel login page and enter your credentials including your email ID and password.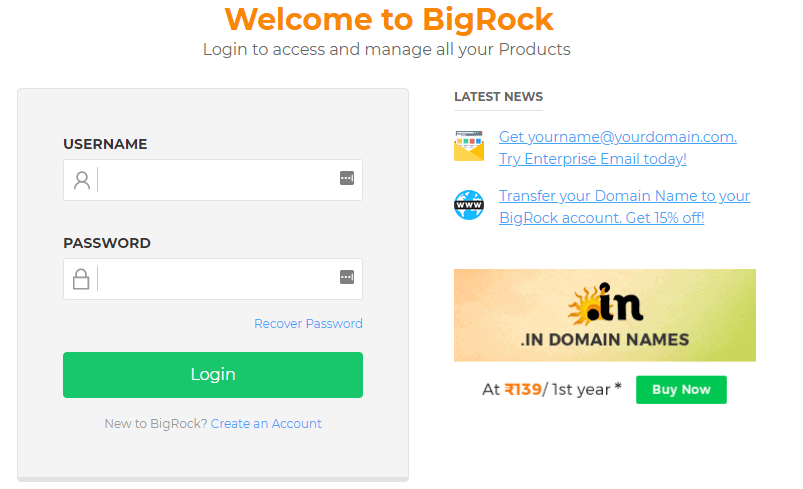 Step 2: Once you log in to the account, the page will redirect you to the BigRock dashboard. Here, select the domain that you want to set up an online shopping cart for.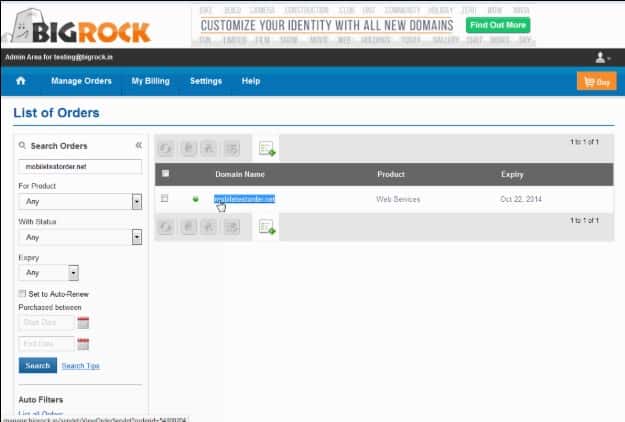 Step 3: You will be redirected to another page. Scroll down and look out for the site builder option on this page. Once you find the site builder section, you need to click on the 'manage website design' option. Find the option and wait for a few minutes as the loading may take time.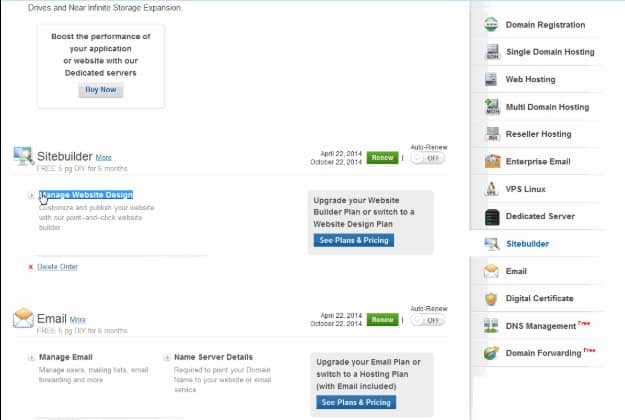 Step 4: You will see a new page in which you can select a new theme. Once you are sure of the theme, click on 'install'.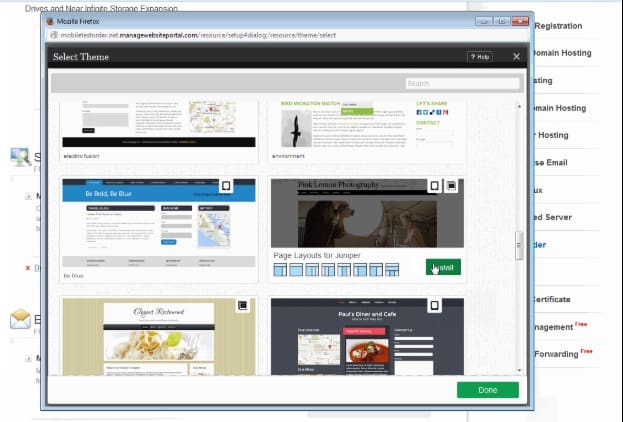 *If you've already built your site and have a theme, then you can skip this step. You can proceed to the shopping cart integration in this case.
Step 5: You will be redirected to a new page that will flash a message 'add content to the page'. Now you will see a new menu. On the list, you will find the eCommerce link. You need to drag and drop the 'Ecwid Product Listing' into the website builder option.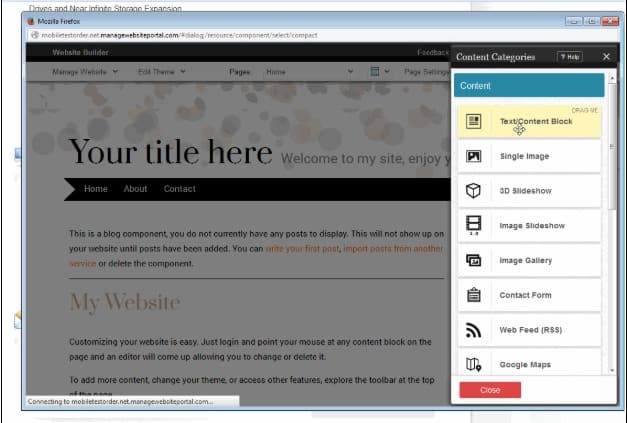 Step 6: The 'Ecwid account'. If you already have this account, then you can log in or else you need to register for a new one. Ecwid option is free, you don't have to worry about payment. It can also be integrated with other websites and accounts.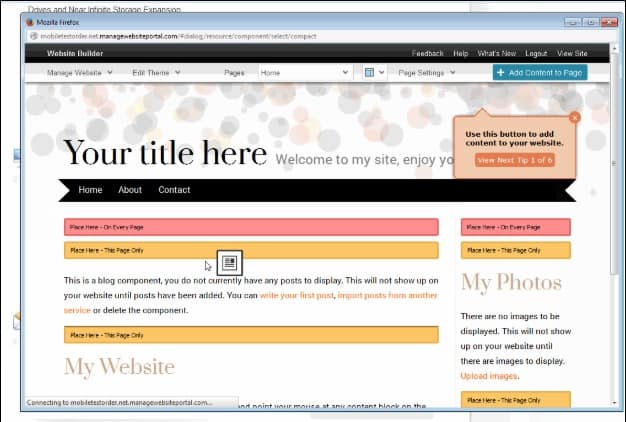 Step 7: You need to modify the settings of 'Ecwid Product Listing' that you will utilize for your website. Add a suitable title on the Ecwid Product Listing component. You will find different categories per row, so choose according to your website requirement. Now choose the product layout option, then find 'create component' option and click on it.
If you already have an Ecwid account, you can go to Ecwid main URL Page. It allows you to log in and modify the changes. This will help you to add products in your newly installed store online through your site.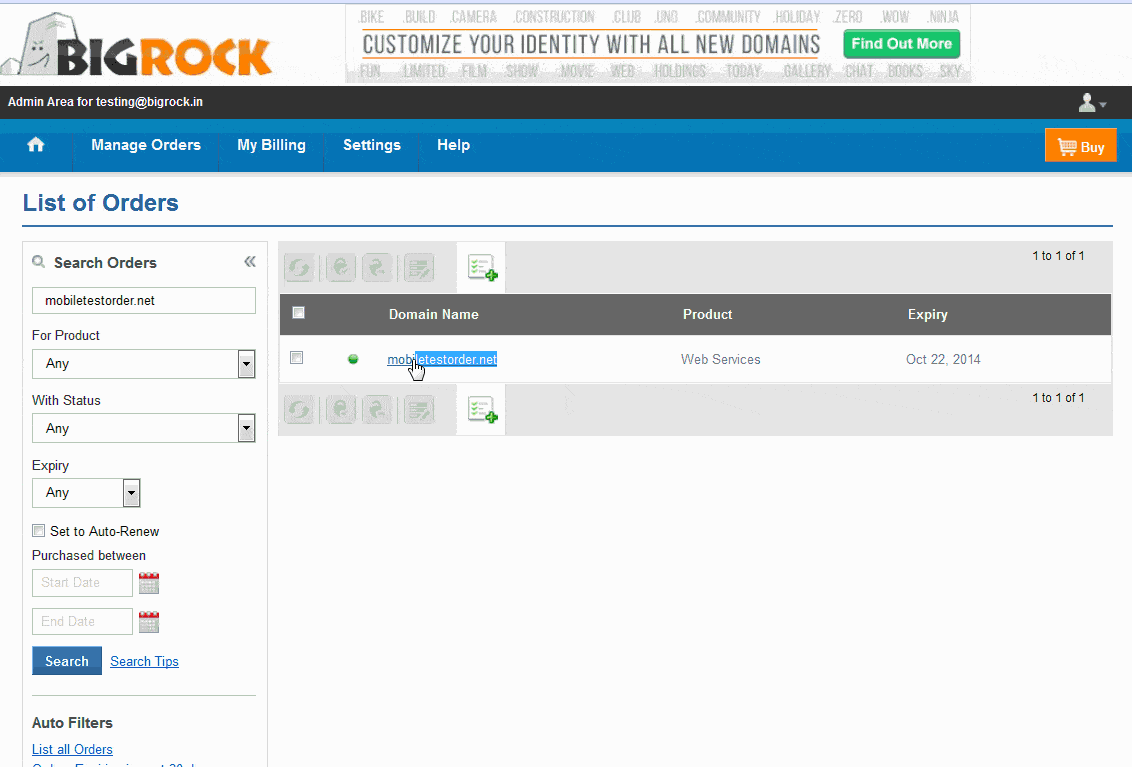 B. Extra Components To Add
With Ecwid, you will be able to customize your account settings. You will be able to log in and select new & updated products for your shopping cart and online store.
The components on the website updates automatically. You will also be able to add Ecwid eCommerce components like 'Ecwid product search' and 'Ecwid shopping bag' on your website for E-com purposes. All the components will help your website to scale better.
#Other eCommerce Hosting Service Providers
Apart from BigRock, there are many other hosting providers offering eCommerce hosting at the best prices. If you want to check out how they compare to BigRock, then read the reviews below.
BigRock hosting also offers different eCommerce hosting services with unlimited disk space and 24/7 technical support. With the above simple steps, you'll be able to set up a shopping cart on your website hosted by BigRock hosting.
Likewise, if you want to purchase hosting and domain, then for added discounts, you can make use of these BigRock hosting coupons and BigRock domain coupon codes.