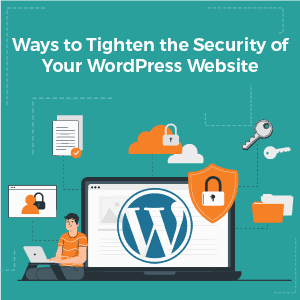 Generally, WordPress provides robust security for your website. But, to further strengthen your site against malware, vulnerabilities, and attackers, you need to implement certain measures. These measures will help you protect not just your site's data, but also your brand's reputation, providing a safe user experience.
Our guide provides resources and steps to ensure your WordPress website is protected from these attacks. These WordPress security tips shall help you tighten the reins of your website's security.
How to improve your WordPress website's security?
Website security should be the topmost consideration for most business owners. A secured website ensures the safety of sensitive information and vital data. Plus, it provides an enhanced user experience. To ensure your WordPress website has a high level of security, you need to implement certain measures. This includes purchasing reliable hosting, installing website security plugins, updating your WordPress website, themes and plugins periodically, using a strong username & password, using two-factor authentication, and limiting user access.
WordPress Website Security Measures
1. Enable WordPress Monitoring
When you create a new account with WordPress, you already have a free version of the Jetpack plugin installed in your account. It has an activity log that will alert you to any suspicious activity on your account/website. The free version shows a maximum of 20 most recent entries. When you upgrade to the premium version, you'll be able to see the complete 30-day activity.
Listed below are a few premium monitoring plugins that offer secure WordPress monitoring services.
i) JetPack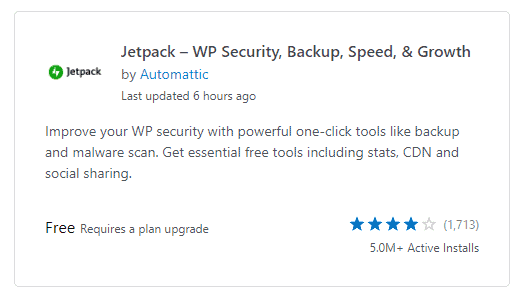 ii) ManageWP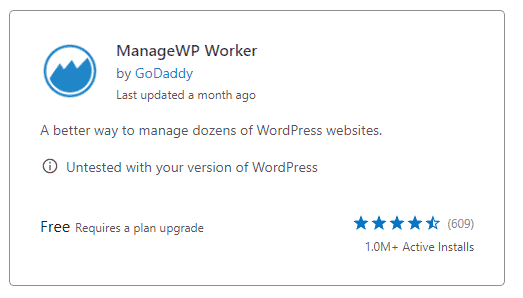 iii) SuperMonitoring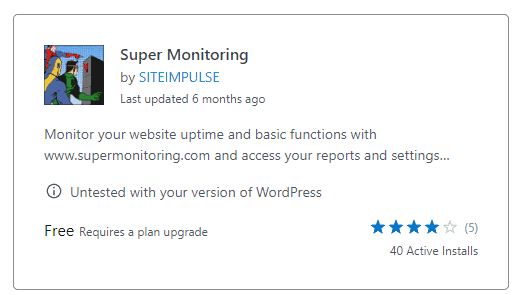 iv) UptimeRobot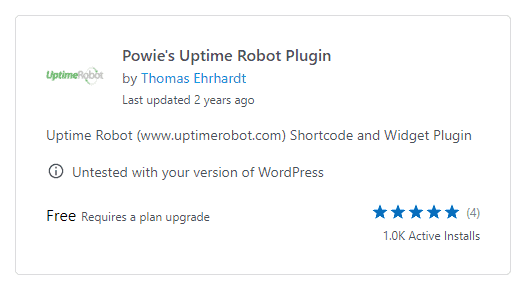 3. Avoid Installing Free Cracked Theme Templates for WordPress
Around 43% of the internet is powered by WordPress, which offers an extensive range of themes suitable for everyone.
Despite WordPress's sizable collection of 4000 themes, some of us want to build a completely unique website. With over 455 million websites using the edited version of these themes, it is hard to stand out.
So many people get free cracked versions of premium themes that are harmful to their website, which they don't find out until it is too late and their website's security is compromised.
5. Backup your WordPress Website
It is more of a preventive measure that will help you get your website back on track in the event of data theft or hacking. Since the WordPress dashboard doesn't include a feature to backup your site's data, you can rely on backup plugins to secure your data.
WordPress Data Backup Plugins
i) UpdraftPlus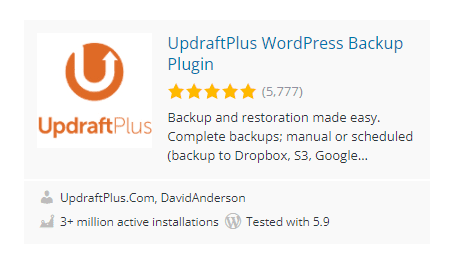 ii) BackWPup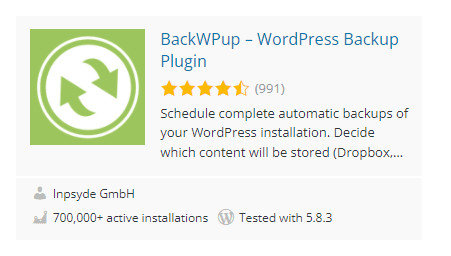 iii) Duplicator
iv) Blogvault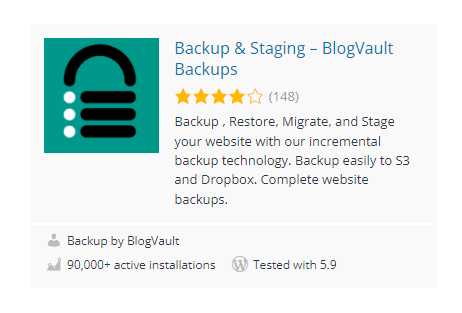 7. Limit the User Access to your WordPress Website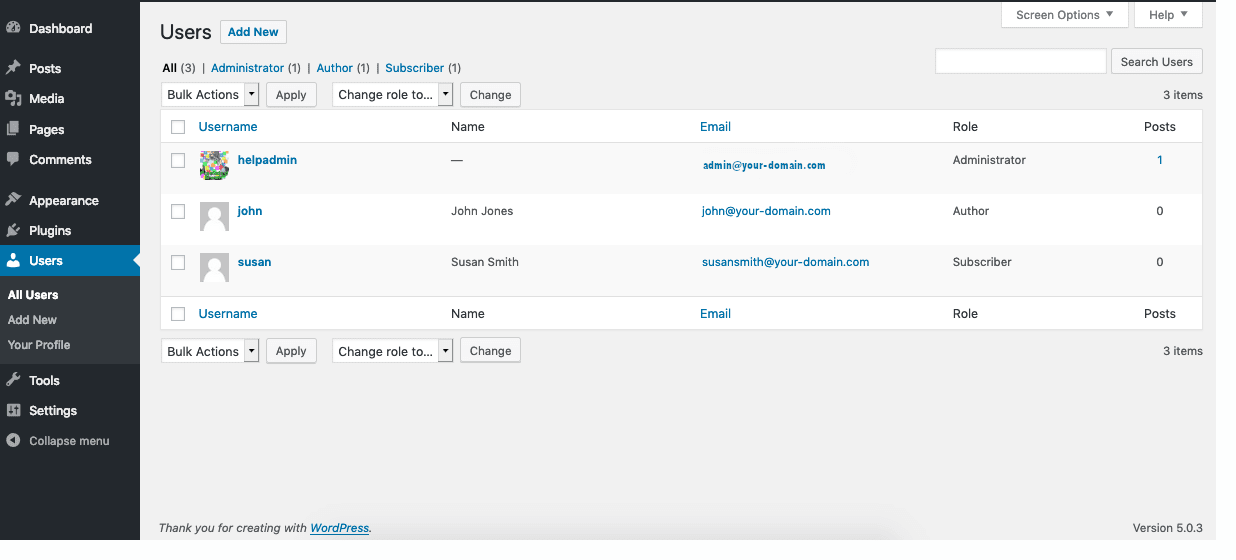 i) Limit users roles and responsibilities: If your website has more than one user, you should limit their access. Because with multiple users who have login access to your site, the chances of one or more of them being careless with login info are high. So, they should only have access to the necessary functionality required to perform their job. You can find the Users section on the dashboard and change the roles of respective users (as required).
ii) Automatically Logout Idle users: Another way to tighten the security on your WordPress account is to ensure there are no idle users. One of your employees may no longer be a part of your organisation, which may leave the system open to threats – both virtual and local. As a preventive measure, you can install the Inactive Logout plugin.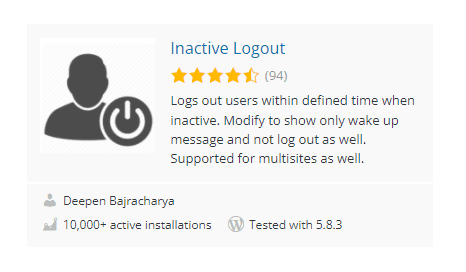 iii) Restrict special characters from user input fields: User input fields and pages such as the payment form, contact form, and comment sections are prone to XSS or data injection attacks that would disrupt your website's functionality, rendering your website useless. Use firewall and security plugins such as Wordfence to detect (and fix) malicious code input.
9. Rename Your WordPress Site's Login URL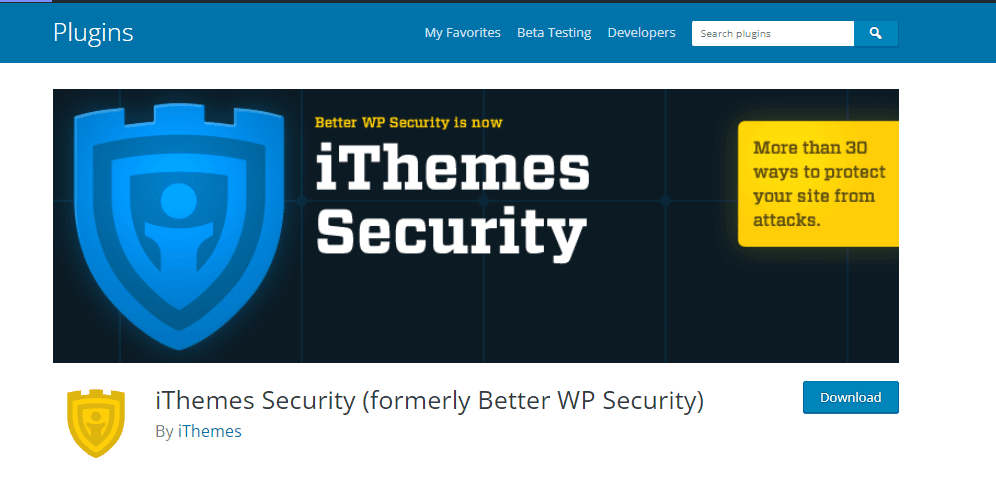 The old school WordPress login uses the URL: yourwebsitename.com/wp-login.php
Accessing this URL is easy. All you need is basic computer literacy to figure it out. You can replace the URL with the URL of your choice with the help of security plugins such as iThemes security.
Example of changed URL: Yourwebsitename.com/abcd123
You can also protect your WordPress admin page with a password. This is a server-side protection layer. Without this layer of protection, hacks have easy access to your WordPress login page and admin folder.
So, it is one of the essential security measures to put in place. Refer to WPBeginners's elaborate guide on how to password protect WordPress URLs.
11. Install a Two Factor Authentication Plugin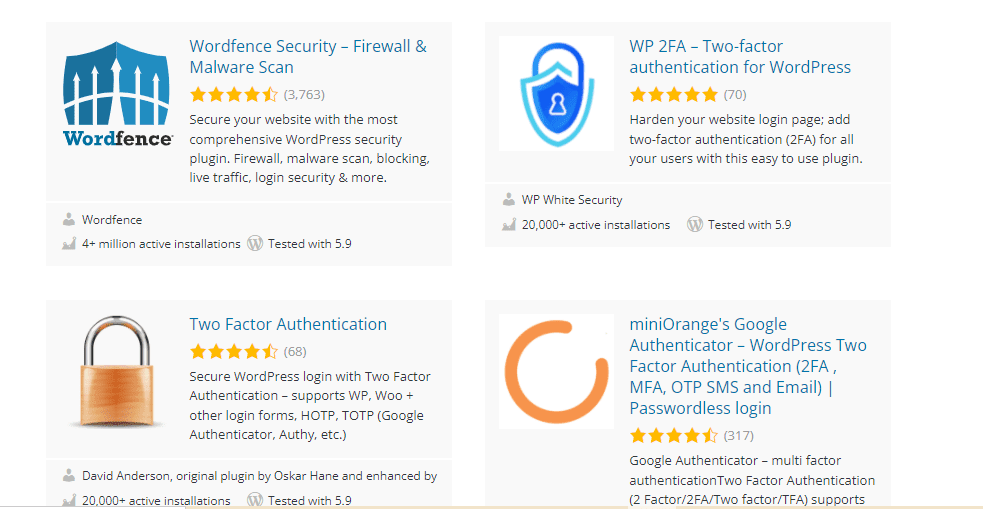 Get additional security by installing one of the two-factor authentication plugins, such as WP 2FA or the Two Factor Authentication plugin.
Next, you can install Google Authenticator on your phone. It allows you to scan the barcode and proceed with the login process.