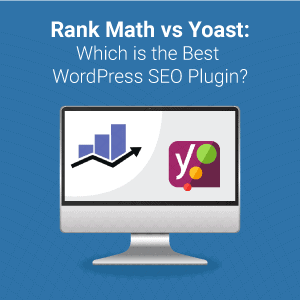 SEO is the most significant part of a website. And most SEO experts use various SEO tools for ranking and optimization. If you have a WordPress website, using an SEO plugin is essential. Besides, these plugins help to enhance the performance of your website and boost your content visibility.
Yoast and Rank Math are the two most popular SEO plugins for WordPress. Until recently, Yoast was the only SEO plugin used by marketers. But, as a new challenger, Rank Math might topple its crown.
Rank Math is a new SEO tool that is rapidly growing in popularity. Both the plugins have something to offer to those looking to boost their SEO. In this blog on Rank Math vs Yoast, we're going to highlight what each plugin does and how they compare so you can pick the best option.
Which WordPress SEO Plugin to Pick – Yoast SEO or Rank Math?
WordPress SEO plugins make it easy for you to optimize your website for users and search engines. They come with a host of features that make the implementation of the best SEO practices simple. If you can't decide between Yoast and Rank Math, then this article can help. This article explains in-depth the features and pros & cons of each plugin.
Read: How to Choose the Best WordPress Hosting
2. User Interface: Rank Math vs Yoast SEO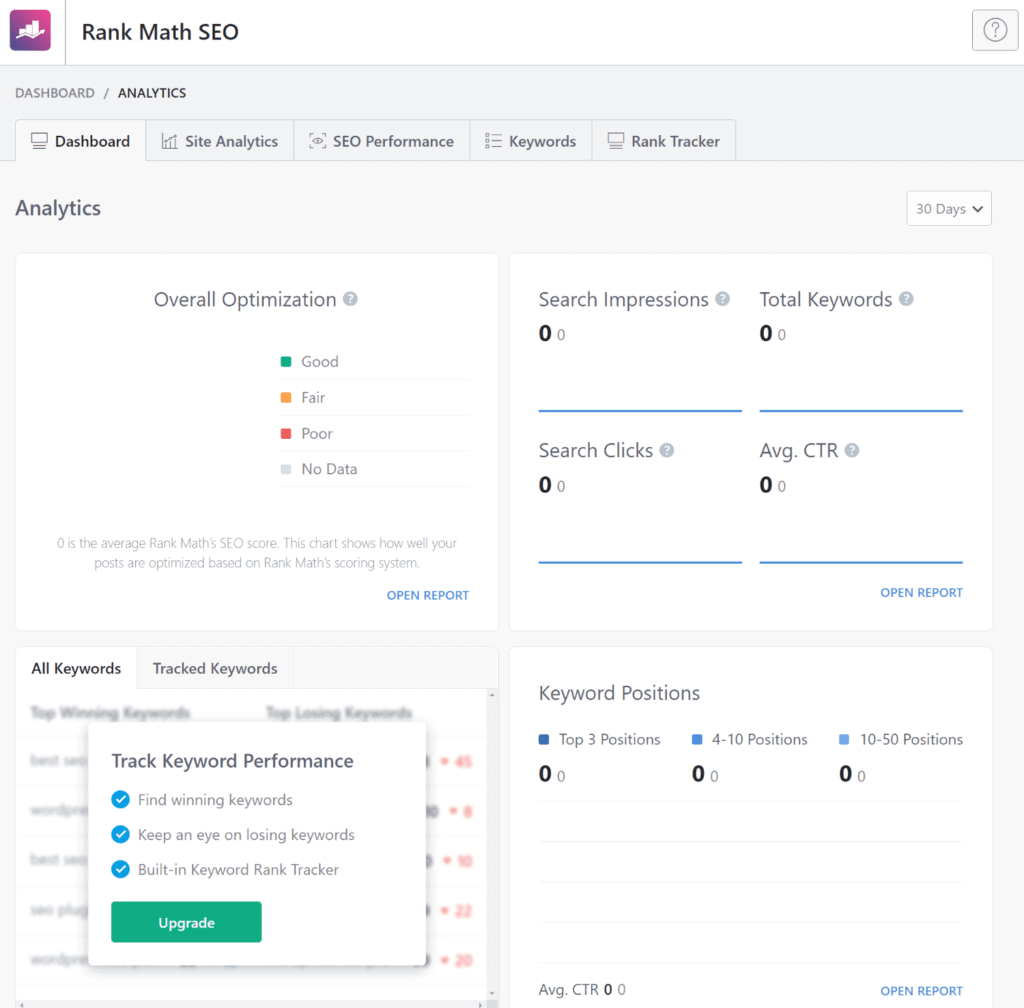 Rank Math integrates with the block editor, which is an added benefit. You won't have to use the Meta box that you get with the classic editor. You can edit the Rank Math settings by clicking on the toolbar icon.
The General setting lets you edit the snippet details and view the analysis. The Advanced tool configures the Meta information on the site, and the Schema sets up the Schema markup and structured information.
And social sets up the social graph information for social media sites. With the analytics interface, you can track search console reports and traffic stats. Moreover, Rank Math will help to match the SEO score.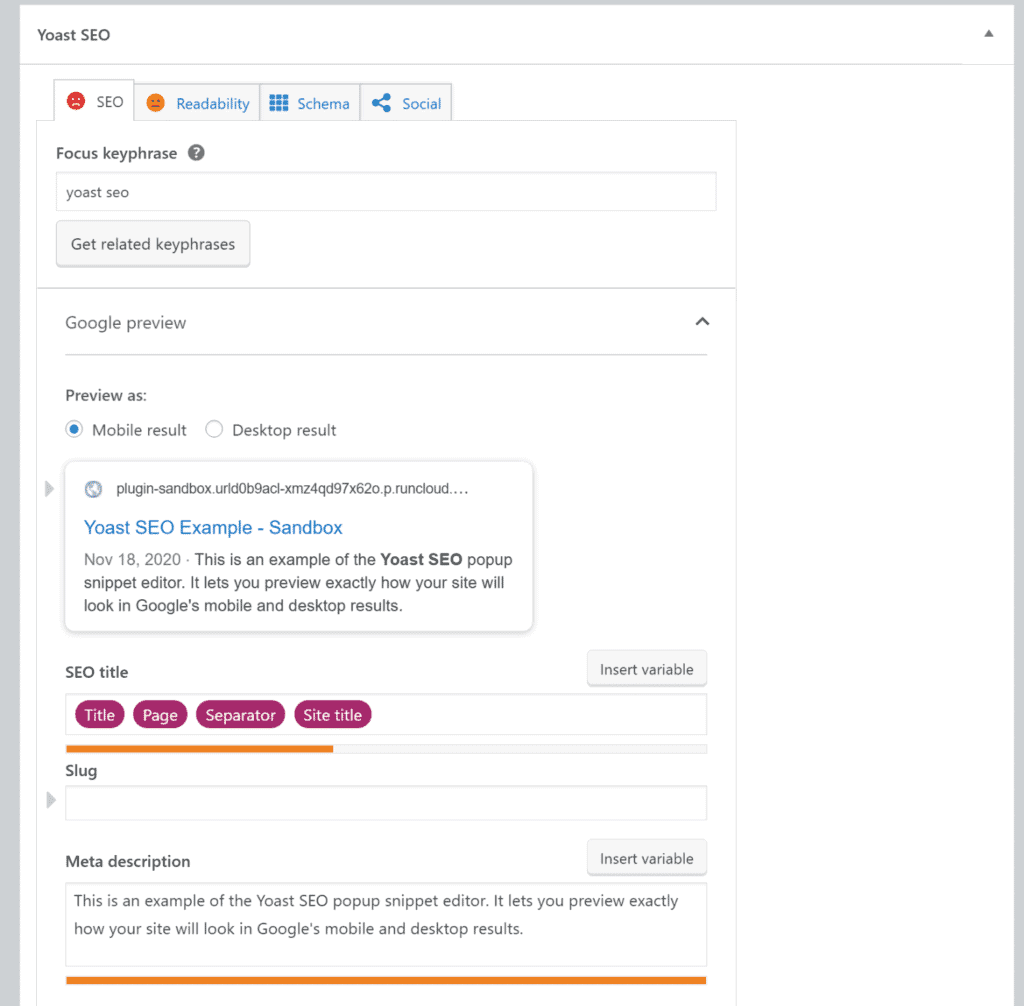 With Yoast, you have two ways to set up your information. You will get a Metabox under the editor that appears in both classic and block editor. In addition, with the block editor, you will get the new Yoast option. You can choose an option that works for you.
The Meta box divides into four main sections:
4. Content Optimisation: Rank Math or Yoast SEO
Rank Math content optimization feature lets you choose the right focus keyword – it allows up to 5 focus keywords per post. Rank Math asks you to include internal and external links in your content. It lets optimize content readability and title. Both aspects are critical to search engine algorithms.
The Yoast sidebar content optimization settings will let you focus on key phrases and readability analysis. Besides, it will provide a complete SEO analysis of key elements that you need to include in your post.
In the premium version, you can focus on internal linking and social media previews. The insights tab feature in this version will give you an overview of words you can include in your content.
Read: Best Blogging Platforms For 2023
6. SEO Performance: Rank Math vs Yoast SEO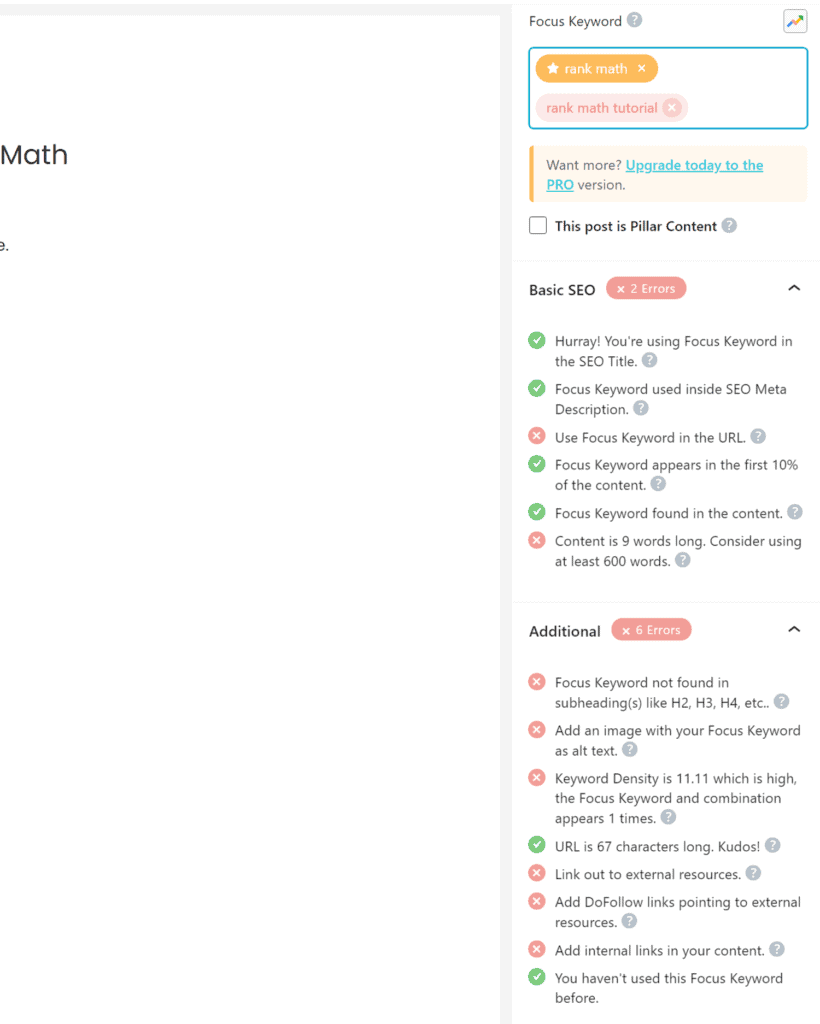 Both Rank Math and Yoast SEO need to be optimized. Don't expect either one to deliver results at single-use. If you compare the two, Rank Math delivers a good set of features for search engine optimization. Tentatively, it means that it performs better on the SEO front, and hence it can enhance the performance of your website.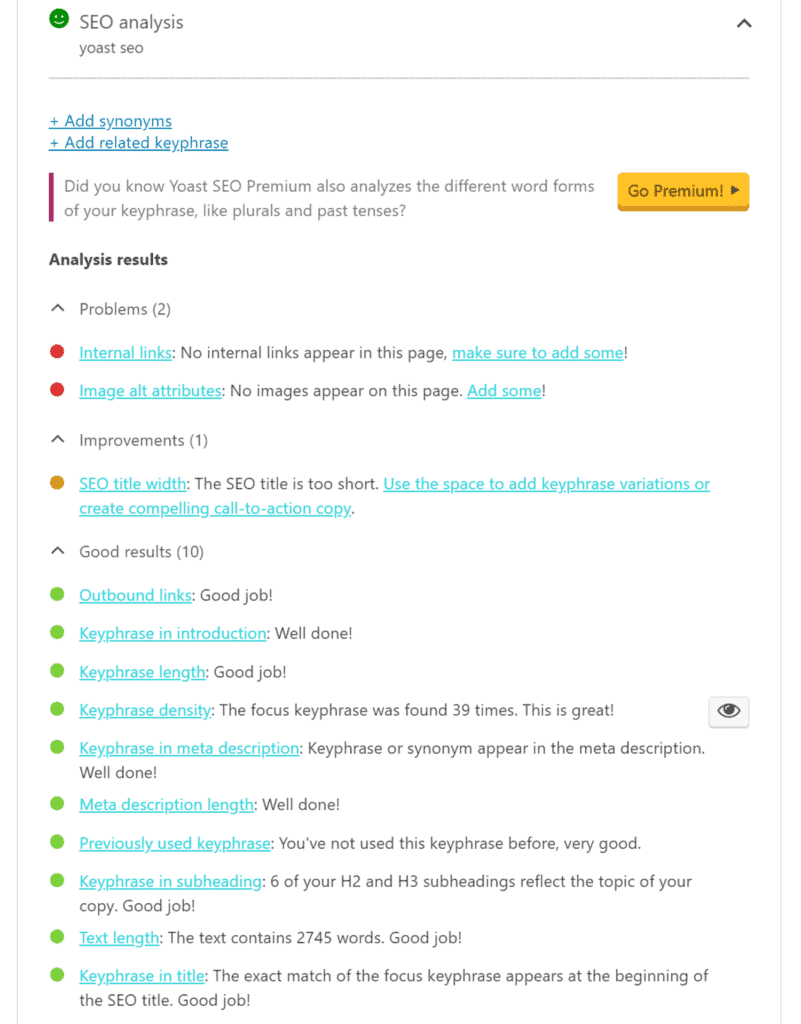 With Yoast SEO, you can work on your basic set of SEO features. You can check your site's health & performance and improve the structure. It provides updates & upgrades, but make sure you are using the SSL for the site. Besides, it can check your site settings and improve content optimization.
8. Image SEO: Rank Math vs Yoast
With image SEO, search engines understand the intent behind the site's images. With Rank Math, you can add alt tags and title tags to your images. Besides, it allows you to redirect images to root pages. Each image will have an individual page created by the WordPress site. But it is essential to redirect the attachments to original posts.
With Yoast SEO, you can redirect images to the root directories. The feature is almost similar to Rank Math. But Yoast SEO doesn't provide you with the option of adding alt and title to your site images. Rank Math provides better image optimization features.
Read: How to Speed Up Your WordPress Site
10. Pricing: Yoast SEO vs Rank Math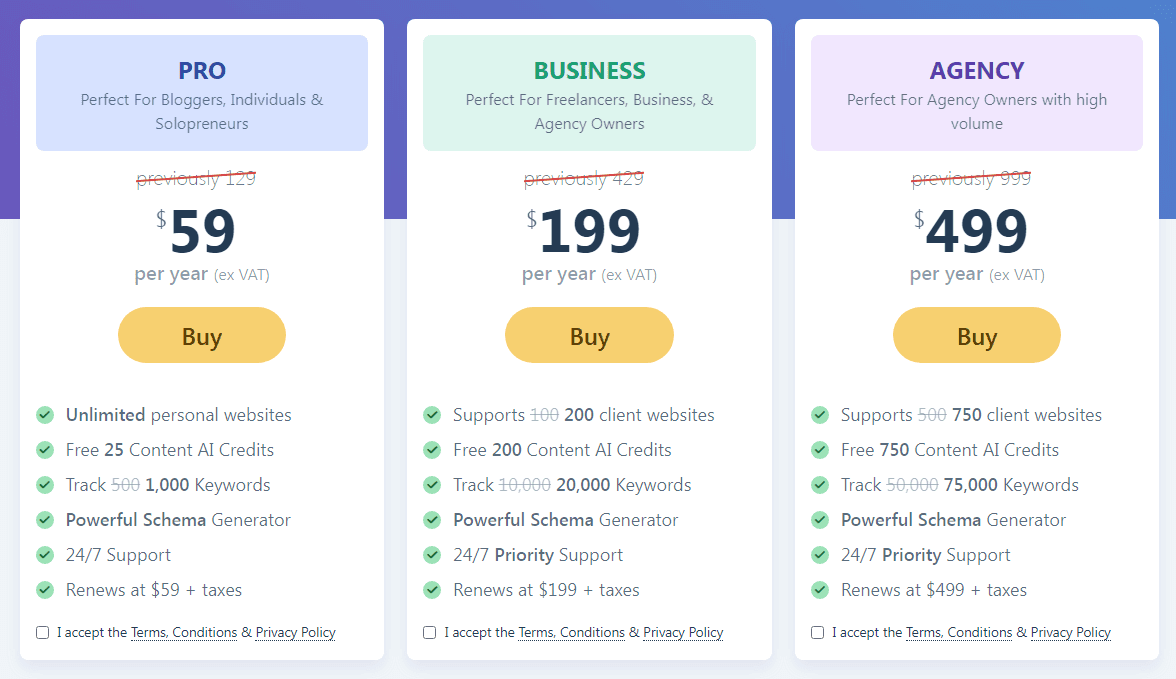 Both Rank Math and Yoast have a free version that is available from WordPress.org. If you compare Rank Math and Yoast SEO, the former's top-level pricing is lower than Yoast.
Premium plans of Rank Math support unlimited websites that Yoast does not support. Besides, Rank Math has a single premium plan which comes with all features, while Yoast SEO is available with many premium site extensions.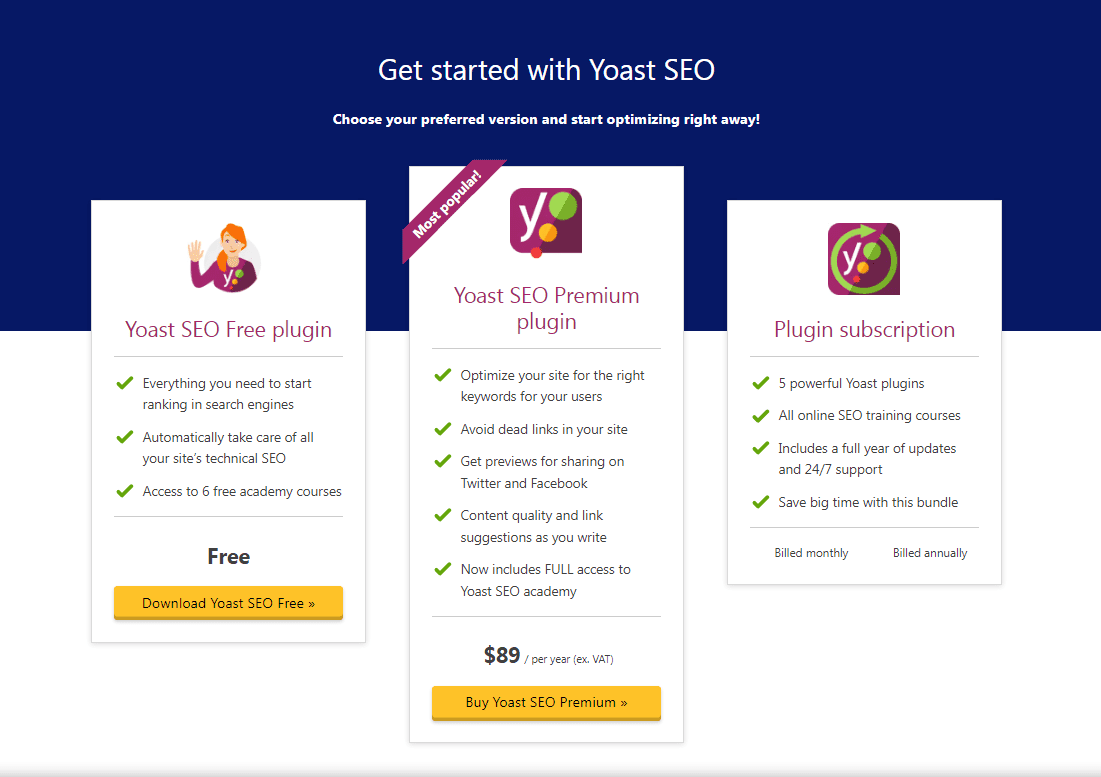 Moreover, there are premium extensions that are available for specific SEO types. The pricing options differ for video SEO and local SEO for WordPress. In addition, you can choose from news SEO & WooCommerce SEO.