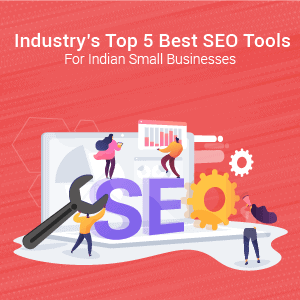 It's the 21st century, and we have all learned the importance of SEO the hard way. Ranking on the first page is the ultimate goal of every small business website owner. It is a step that helps businesses achieve their tremendous potential.
While many SEO Tool creators swear by their software, you need to look for the ones dedicated to SEO, made with the input of SEO Experts. These are SEO pioneers you hear about every day, from Neil Patel to Brian Dean. And let's not forget about Google's range of marketing tools designed to help small businesses flourish.
Our list includes SEO Tools created by SEO centric companies and Professionals. These are the ones that will take your business to the next level.
HOSTING
Click To Copy & Apply Coupon
1. Google Analytics and Google Search Console (Free):
Google Search Console: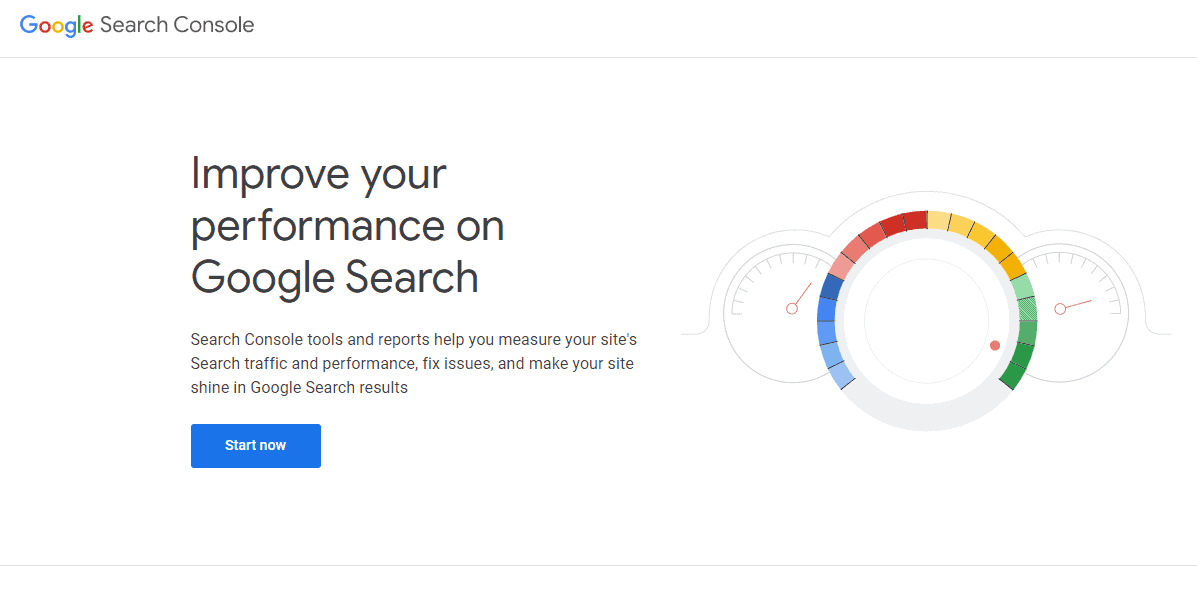 Formerly known as Google Webmaster Tools, Google Search Console is another SEO Centric offering from Google. It focuses on Search engine optimization, helping you rank your website higher on search engines.
It offers wide range of feature including the following:
Website indexing and running site audits,
Offering suggestions to improve website ranking,
Providing page speed insights
Helping you set up your website with robot.txt and sitemaps.
Most of these features are available for free. You can try using the free version before you purchase the premium plan.
Google Analytics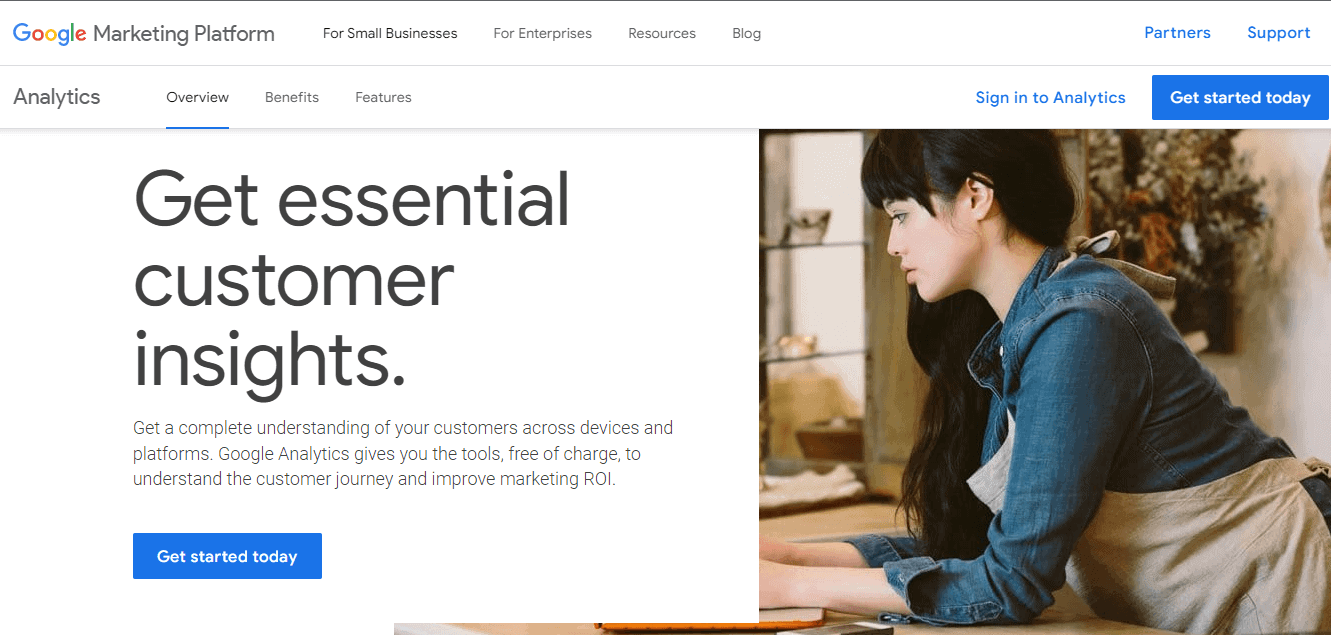 One of the most popular SEO tools used by small businesses and enterprises alike, Google Analytics offers insights into your website traffic. It helps you identify where your traffic is coming from. How much of it is a result of organic campaigns, and how much comes from paid campaigns. It also helps identify user behaviour giving you a better understanding of your audience.
Google also offers a Google Analytics Add-on that can help you access all the analytic data via Google Spreadsheets. It saves you the trouble of manually importing the data to an excel sheet to prepare website reports.
We have the purpose of suggesting these two SEO tools together. While individually they have much to offer, when Google Search Console and Google Analytics work together, they can help you see the keywords your website is ranking for. In order to make it happen, you will have to connect Google Search Console to Google Analytics. Once they are connected, go to the Reports section on the Dashboard and find the Acquisition tab.
Then select Search Console and after that Queries. It will display the keywords with information such as Clicks, impressions, CTR and average position on google.
2. Moz Pro All-In-One SEO Tool (Free and Paid):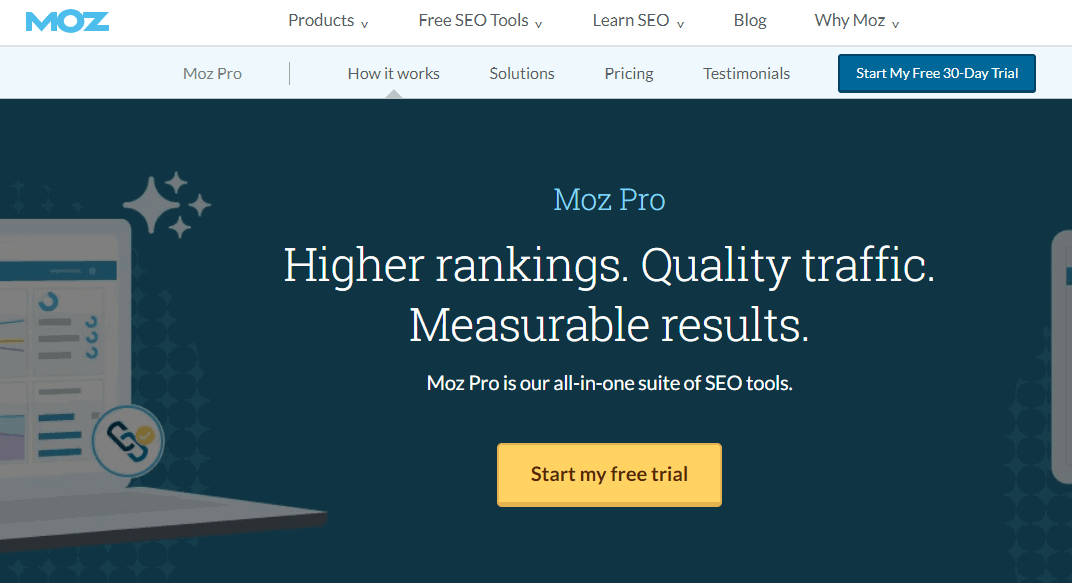 It is one of the SEO industry's best ranking complete SEO toolkits that most SEO Experts stand by. A tool dedicated to SEO, it offers features such as detailed keyword research and elaborate reports. It helps small businesses keep up with their competitors by tracking their search engine rankings. Similar to Google Search Console, Moz Pro also offers website audits and crawls. But unlike Google Search Console, Moz Pro isn't free.
Of course, it also offers free tools such as Link Explorer, Keyword Explorer, Domain Analysis, Mozbar, and Competitive Research. While you can use these free tools, they don't save your data or run automatic audits. In order to get a complete benefit, you'll have to sign up for Moz Pro, which fortunately has a 30-Day free trial. During this period, you can judge the merits of this SEO tool and then decide if you want to continue using it for your business.
The pricing for Moz Pro Starts at 7684.43 per month. This is the pricing for the standard package, which allows small businesses to create 3 campaigns. It gets a bit expensive as you increase the number of campaigns. Be sure to check out their pricing plans and find the ones you are comfortable with.

3. Ubersuggest SEO Tool (Free and Paid):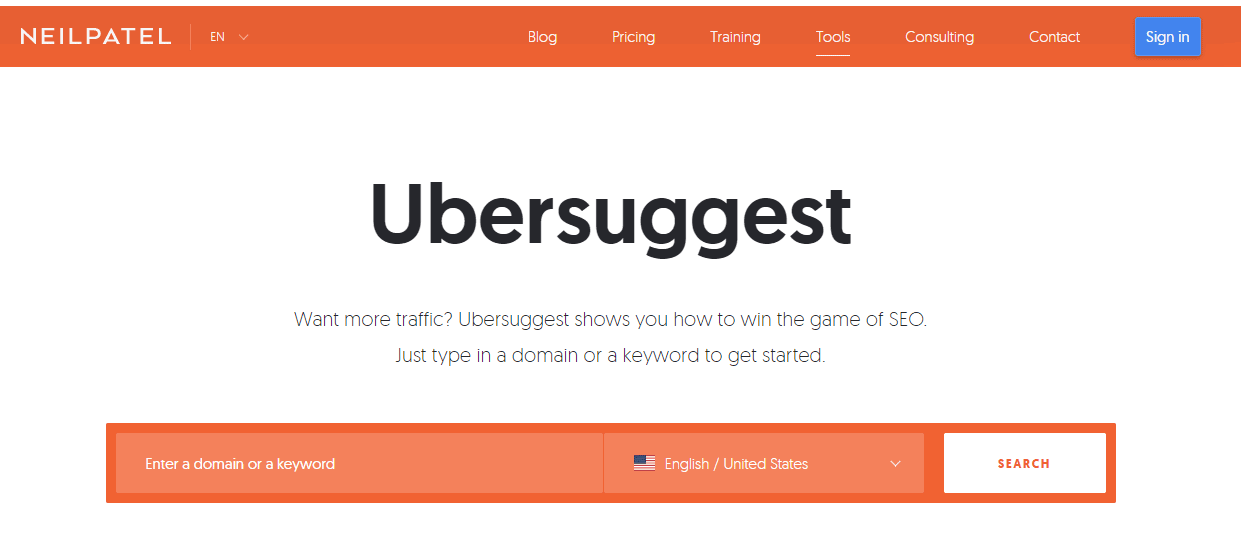 Neil Patel, one of the leading SEO Experts in the world, has given us Ubersuggest. It is an affordable SEO alternative to pricier SEO tools such as Moz Pro, SEM Rush, etc.
Ubersuggest offers a variety of free tools, including SEO Analyzer, Backlink Checker, A/B Testing Significance Calculator, AI Paragraph Rewriter, and Website Traffic Checker.
It also offers an Ubersuggest chrome extension for keyword discovery. Other than Google search console and Analytics, Ubersuggest is the only free tool to offer such an exclusive range of free services.
The free tool offers top-notch results that can be used to understand your competitors and build an SEO strategy for your small business. The Ubersuggest keyword overview tool offers information such as keyword volume, SEO Difficulty, and CPC. This data is extremely important when you are first stepping into the world of SEO and learning about how it all works.
While the plans for individuals start at ₹ 931.45, the professional pricing plan for small businesses starts at ₹ 1552.41. The professional pricing plans allow small businesses to actively manage 4-7 websites.
Small businesses that are starting out can benefit from Ubersuggest's affordable prices. They can use Ubersuggest along with the free Google SEO tools we have shared. As they grow, they can move on to other alternatives such as Ahrefts and Moz Pro.
4. Screaming Frog SEO Spider

Screaming Frog SEO Spider is the leading website crawler that most small businesses depend on. It offers both free and premium services. While the free services are a bit limited, the premium services include unlimited crawls and other additional features.
With the free version of SEO Spider, you can run a website scan and find information such as broken links, errors, and redirects that need to be fixed. It helps you fix your website to improve its quality and get it ranked higher on search engines. Both the paid and free versions will help you discover duplicate content, which helps improve website performance.
Screaming Frog SEO spider also helps you generate XML sitemaps that act as an index of your website. These sitemaps help crawlers understand how your website is ordered.
Screaming Frog SEO Spider costs ₹ 14,395.17 annually. As we have seen, its main purpose is to crawl your website to perform technical SEO Site Audits. Giving you information that helps you fix your website before its performance is affected. It helps you keep your website content up to date and free of errors.

5. Ahrefs All-In-One Tool Set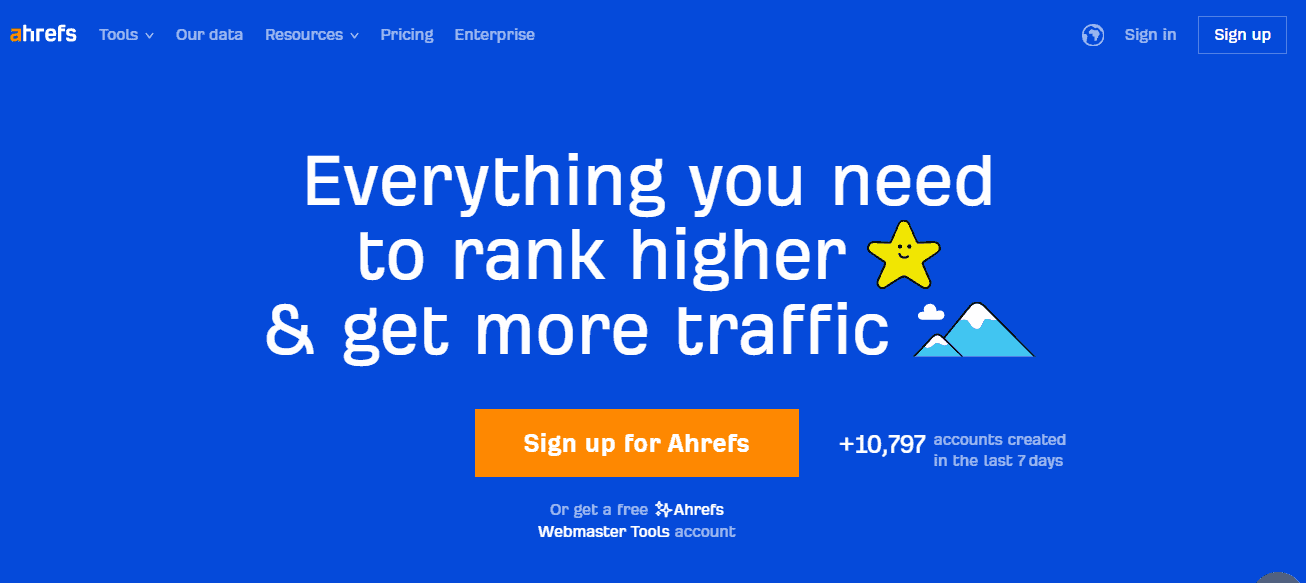 Ahrefs is a complete SEO solution that helps you create and manage your SEO data from one place. Although you can use other free SEO tools in tandem with your Ahrefs premium subscription, it is not needed. Ahref has everything you need.
It also has a free tool that takes away the need to depend on any other free tools. Its Free SEO tools include a Free keyword generator, keyword difficulty checker, backlink checker, broken link checker, website authority checker, Bing Keyword Tool, SERP checker, and Keyword Rank checker. Before you sign up for a premium account, you could test the platform by using these free tools.
Its premium tools include Keyword explorer, site explorer, website audit, rank tracker, and content explorer. In order to get access to these tools, you can start on the Ahrefs Lite Pricing plan, which costs ₹7,666.31. It is ideal for small businesses. When you have a plan to scale your business, you can upgrade your plan.
Other Recommendations: Best Seo Tools For Business
Google Trends: You can exploit the data from the latest trends to create content that users find interesting. Like many Google's offerings, Google Trends is also free.
Sem Rush: It is another well known all-in-one-SEO tool used by marketers. But it is a bit expensive.
Yoast SEO for WordPress: An Seo plugin that can benefit small business websites built with SEO. It is one of the free plugins you can install on premium wordpress websites.