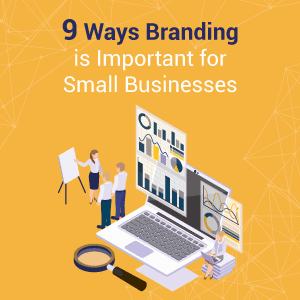 Most people follow brands or buy branded clothes. Some even eat from branded chains like McDonald's or drink coffee from Starbucks. But these brands were not built overnight. These brands started with a small idea that turned into a successful business venture.
Regardless of your business size, it is essential to create a brand for your business. However, several factors affect the branding process, from conveying your message to targeting the right audience.
Before you start working on ways to brand your small business, you need to understand more about the branding process.
Read: Difference Between a Blog and a Website
Why Is Branding Important for Your Business?
The primary reason why branding is important for any business is because it helps boost recognition. With the right branding, businesses can build a strong relationship with their target audience, instil trust and create a database of loyal customers that help increase revenue. Without proper branding, your business would get lost in the fiercely competitive online world. Thus, to stand out and boost awareness, branding is most important for all businesses.
Branding is a comprehensive marketing practice where your business creates a name, symbol, and design to reach the target base. It helps your customers understand your business aspects and give them a memorable experience with your product/service. A brand is built based on your business ethics and how you wish to be perceived by your customers.
Branding is an effective way to distinguish yourself from your competitors and form your identity. Small business companies can leverage the power of branding by instilling the right elements in marketing. Advertising, customer service, logo, and merchandise - all these factors play an essential role in branding.
B. Ways Branding is Important for Small Businesses
1. Gives Your Business Cut Above The Rest
Marketing is not only about advertising, but also creating awareness for your product or business. Even if your product is not new, you can still create a brand to give your business a cut above the rest. For branding, create a unique logo and invest in a professional email. Also, strategize an effective digital marketing plan to stand out from the rest.
2. Customer Loyalty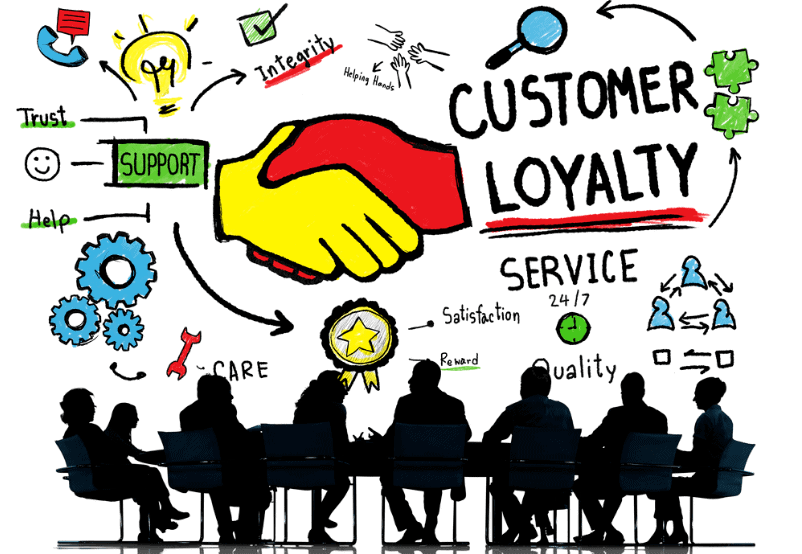 Small business with a strong brand image develops a loyal customer base. Besides, customers trust brands that align with business values and goals. So as a brand, you need to follow the right practices to garner customer loyalty.
Your brand should provide quality goods & services. And, positive reviews can be a motivating factor for a buyer's purchase decision.
Make sure to provide customers with a valuable experience, so they recommend your products to other.
Pay attention to customer support - delayed responses may lead to you losing potential customers to competition.
As a brand, you must address customer issues and show complete transparency in business operations.
3. Scales Your Business
Branding makes it easier to launch new products in your existing line of products. Since customers trust you, they will buy new products from your company. A non-branded company may not have the right impact on the purchase decision of the customer. New customers would think – what if the products do not work. Thus, with branding, you can expand your product range and sell them to the right customer base.
4. Gives Identity and Recognition
Strong brand identity leads to a successful business, and branding establishes a strong identity that acts as a lead magnet. You'll be able to attract new customers and establish trust with older ones.
Once you build a brand image, people will start to visualize your brand and recommend it to others. Besides, branding is how the customers recognize your business from the competition in the market. That's the reason your business logo should be catchy and memorable.
In addition, printed promotional products can help you gain a foothold in the market. Once customers get familiar with your brand, they will trust you more.
5. Improves Consistency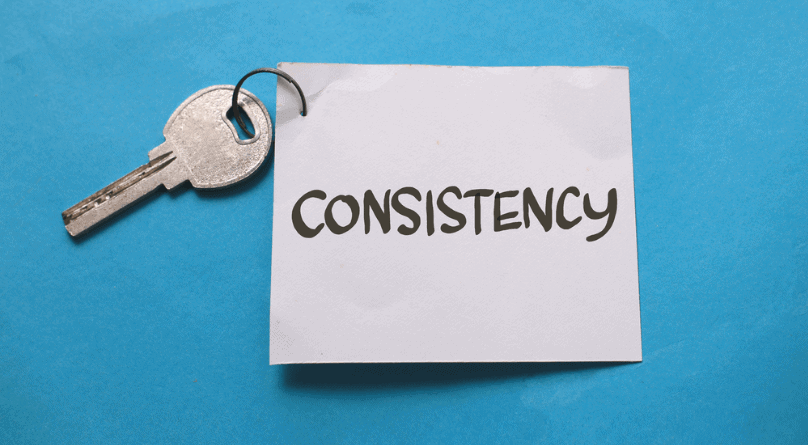 With branding, comes consistency. Once customers start to trust your brand, they will be more inclined towards purchasing from your company.
For consistency, you need to streamline your brand's messaging and make it more interactive and engaging.
Make sure your business social profile is up-to-date across all social networks.
Create guidelines to maintain consistency. Make sure the guidelines align with your business & marketing goals.
Use influencer marketing to boost visibility on social media platforms. Ensure that the influencer is aligned with your brand image and beware of influencers with fake followers.
6. Enhances Business Ethics
A business needs to pay attention to advertising & promotion to attract new customers, or else it becomes a challenge to maintain a strong customer base. Customers always trust a company with a solid brand image. Branding is also essential if you wish to generate future business. Moreover, well-established brands can justify the increase in the value of their products, giving them an advantage over their competitors in the market.
7. Brings New Customers and Referrals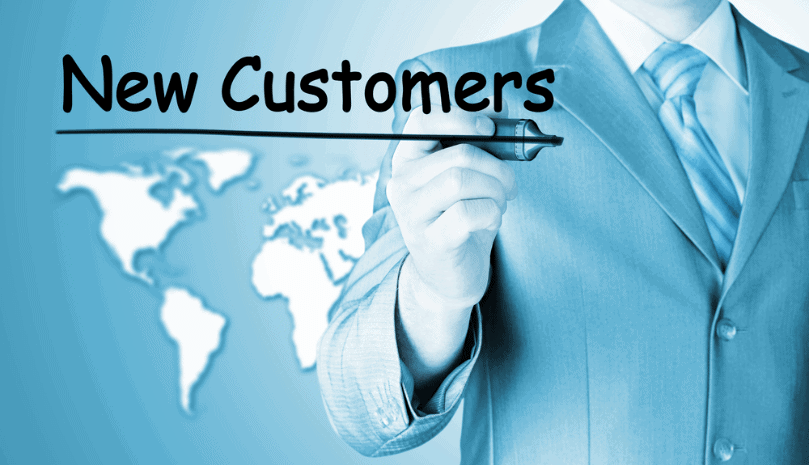 Word of mouth is still the best way to attract potential customers. With branding, you can create a strong influence on customers, and if your brand performs well, there is a chance your business can gain an influx of new customers. In short, if customers are happy with your products – there are high chances that they would return to you.
According to research, people are more likely to buy a brand recommended by their close circle. As a company, you can expect more than 16% of revenue increase by referrals. So, it's vital to work on your brand image.
8. Creates Buyer Aspirations
Most brands have aspiration elements, which reflects in their pricing. Customers will purchase from these brands as they consider them statement products.
For example, your desire for buying an iPhone stays the same – no matter how many branded phones are available in the market. It is because customers attach a social standard to well-established brands. Besides, for an aspiring business, it is essential to develop a sense of loyalty. The brands need to understand the customer's needs and create a buyer's persona.
9. Reduces Business Costs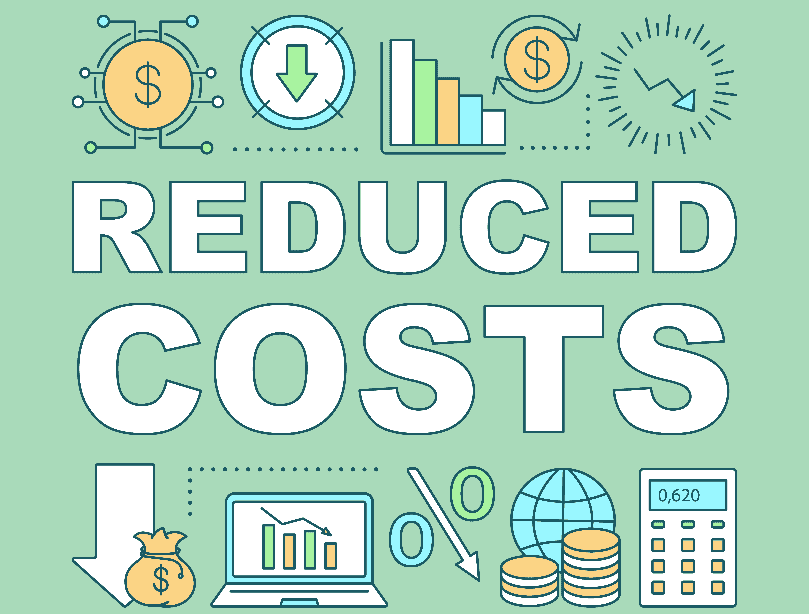 Small businesses may have budget constraints, so it is not easy to allocate expenses over something not showing good results. Most small companies are not able to develop a brand because of their low budget. However, branding might be costly in the initial stages. But if you look at the bigger picture, it offers a higher return on investment.
With the right branding, you can create more brand awareness and visibility. Simply put, a great foundation or base always gives positive results in the long run.
To purchase a domain and hosting from BigRock, make use of these bigrock coupon code.
Consider Branding as an Important Part,
Branding is an essential part of the business, whether big or small. It lets you convey your ideas, views, and connect with your potential customers. It creates a business identity and influences the buying decision of customers. It will become easier to establish yourself in the market - if you invest in creating a brand.
If you plan to scale your business, branding is even more important. Working towards creating a brand should be the first step while establishing a business. Remember, a small investment you make today will give you great results in the future. So, maximize the impact of branding to get maximum success.