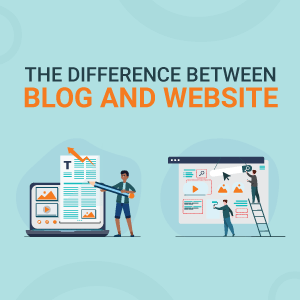 Is a blog a website or is a website a blog?
Should you create a blog or build a website?
The websites vs blogs debate can be confusing if you aren't aware of the differences. Yes, there is a considerable difference between a blog and a website.
A blog is an ideal platform for a specific niche. Most professionals, artists, writers, and creative people use the blogging platform to earn money.
A website can be a generic site for a business setup, E-com store, or bigger organisation.
What the difference between a Blog and a Website?
Just like there is a considerable difference between a domain name and web hosting, a blog and a website are also two different entities used for specific purposes. A blog can be created as a hobby or for business purposes such as to showcase a portfolio. On the other hand, a website is created for business purposes either to promote services or to sell products. A website can also have a specific blog section. Thus, depending on your needs, you can pick either of the two.
Difference Between Blogs and Websites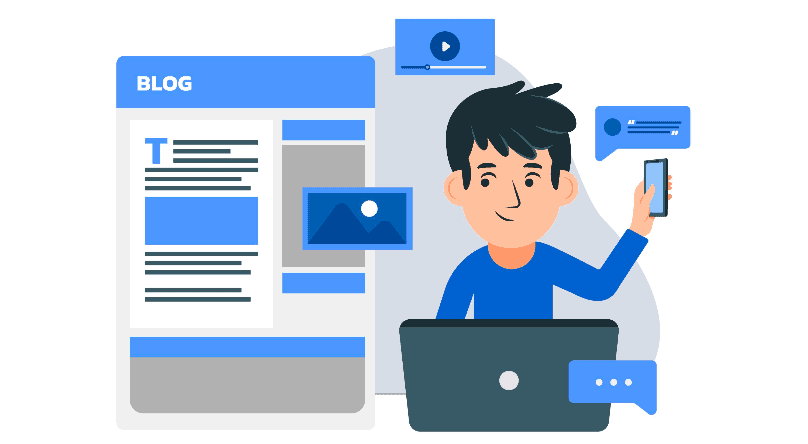 A blog is an informational web page published on the internet that comprises relevant content on a particular subject. All the information you publish on the blog publishes in a reverse chronology - you will see the latest posts on top. It is a platform where other bloggers or people share their views on a particular subject.
The person who runs the blog - business owner or individual - can share articles, personal stories, recipes, and ideas relevant to their chosen niche. Most blogs are predominantly text-based. But, bloggers include images, gifs, infographics, and videos to support the content and make it interesting for the readers.
Most blogs run on content management systems like WordPress or Blogger that makes managing the content easier. It works well for people with no technical background. Blog style or content is dynamic and updated on a daily, weekly or monthly basis. Some bloggers may publish multiple articles in a day.
Many notable websites on the internet are popular blogs such as Huffington Post, Business Insider, Mashable, and Daily Beasts. These blogging platforms see millions of monthly visitors and are mostly written in a conversational or informal style.
1.1 Benefits of Blogging
A blogger may start blogging as a hobby or to maintain an online journal or display creative arts.
Top brands create blogs to educate/inform their existing customers about their products/services and attract potential ones.
Blogging has become an integral part of online marketing strategy.
It allows you to showcase your talent and skills uniquely and helps individuals create authority in their niche industry.
Blogging helps to socialize with like-minded people. Writers can meet other writers and discuss ideas.
It helps you to monetize using different ad programs. Blogs also help you get better search engine rankings through SEO.
It is an excellent way to get more potential customers to the website.
Non-profit organisations also use the blogging platform to raise awareness, influence public opinion, and run social media campaigns.
1.2 How to Start a Blog?
There are many free blogging platforms to start a blog. WordPress is open-sourced and most used blogging platform. Other blogging platforms are Medium, Blogger, and Wix.
The platforms work on an intuitive interface through which you can create a blog and publish it in minutes. You don't need any technical expertise.
You will get ready templates, themes, and codes for creating your blog. Use them to edit/update your blog according to your need. Blogging platforms also offer plugins that help customise your blogging site.
Further reading: How to Choose the Best WordPress Hosting

2. What is a Website?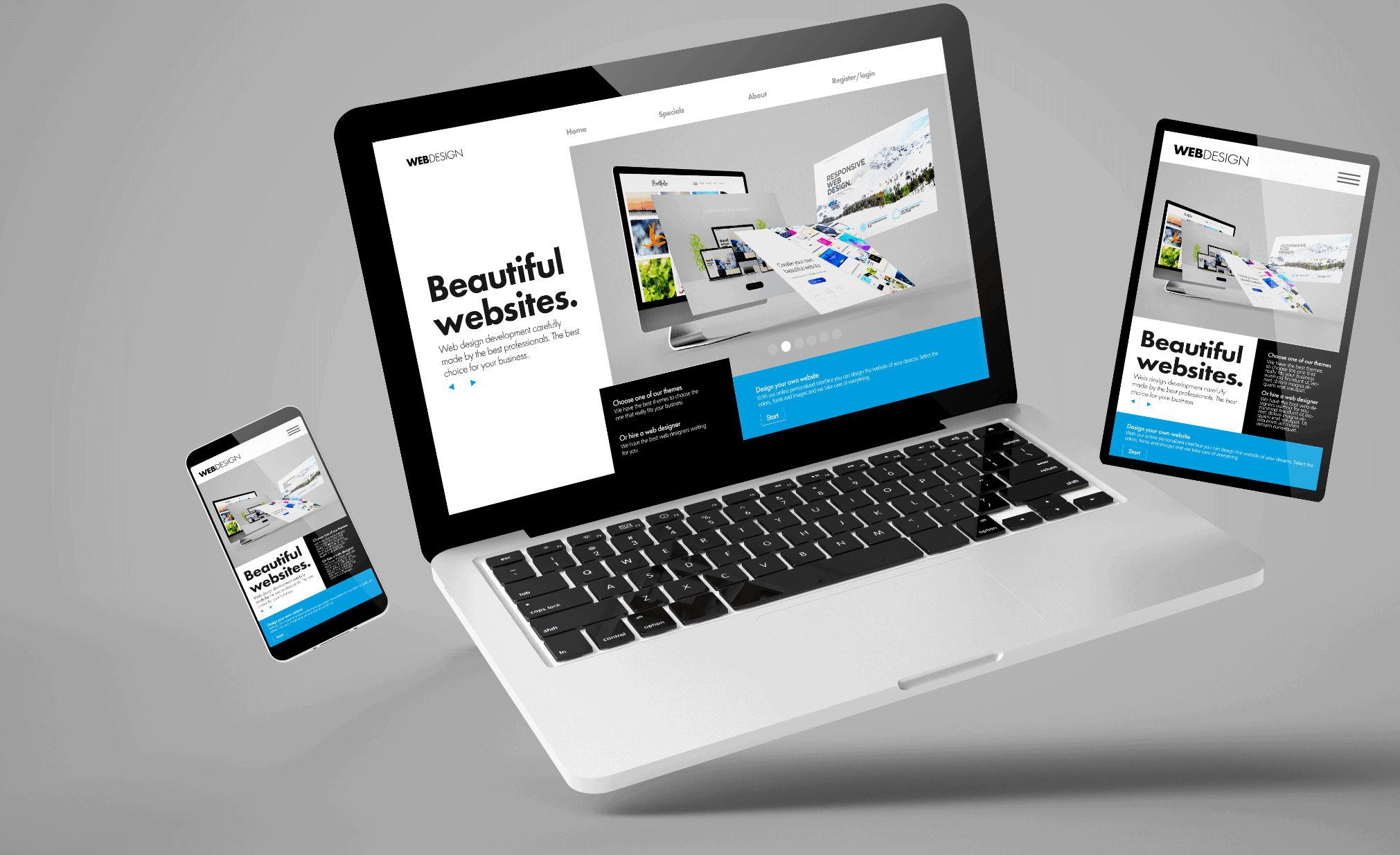 A website is a collection of multimedia content and web pages under one domain. Most websites are hosted on a professional web host that allows for easy and secured access.
You can use websites for different purposes like business, personal blogs, E-com stores, and a range of different applications. The most important aspect of a website is to provide information to the visitors about your business, products and services. A website is also the first impression of your business online.
Do you know Google is also a website? That's right! Blogs can be a subset of websites.
There are many examples of this such as this – https://bigrockcoupon.in/blog/
When you visit a company website or a brand website, you will see a separate blog section on the page.
Most companies have a blog to provide information related to their products. For a software website, you can expect technical blogs that consist of the latest trends, how-to guides and other engaging content.
Websites have been around for a long time since the time internet gained prominence. In 1991, CERN developed the first website and later, other brands followed suit. But the first website was text-based without the use of any other elements. Amazon was the first E-com website created in 1994.
2.1 Benefits of a Website
Having a website offers your business an online presence. Your customers will be able to find you anywhere and from any place. Even during non-working hours, the website can reach new customers.
The website provides the most feasible way to communicate information between buyers and sellers. You can list your opening hours, contact details and show images of your products or services. You can upload promotional videos to engage customers.
The website offers credibility to the business. Customers trust a company or business with a professional website.
For brick and motor stores, a website helps reduce the overhead costs as you can simply display product/service information on it and promote and market them too.
As your website is accessible from any location, you can expand your business globally.
The website provides customer insights through analytics, which helps you identify your customer base and know about their interest and liking.
The website gives you an advantage over competitors. If your competitors have a website and you don't, you will lose out on many potential clients.
Websites provide the most convenient way to handle customer service. Through the FAQ section on your website, you can save added expenses on customer services. You can upload the positive feedbacks in your website testimonials.
You can create a website for entertainment and multimedia purposes.
Websites provide great growth opportunities and increased online visibility. You can reach millions of people through a website.
Websites are great for digital marketing and social networking.
2.3 How to Start a Website?
Creating a website was a big deal earlier, but today it is the simplest thing to do thanks to the range of options available in the form of content management systems.
Also, many hosting companies provide various plans for website hosting. The best part, you can choose a hosting plan based on your budget.
For a start-up website, a ref="/why-you-should-opt-for-shared-hosting/">Shared hosting plan works best. If you are looking at business expansion, a Dedicated server or Cloud hosting is the best. You will find many online tutorials that will guide you in creating a new website. With website building plans, you will get customized options in templates, themes, and tools.
Blogs vs Website: The Better Choice
A blog is informal and informative, whereas a business website is formal. A website uses service information, and posts, and there is no special arrangement for content. The basic unit of the blog is a post, and the fundamental unit is content, and you can arrange it in reverse chronology on the blog. A website has a separate homepage, and a blog post has one page inside the blog.
Websites are often static, and they only change with a change in business strategy or a launch of a new product. Blogs are updated frequently and are dynamic. To create a blog, a blogger uses blogging platforms, and to create a website, an individual or business owner need to hire a digital agency.
Both blogs and websites need a hosting service and a domain name. To purchase both at a discounted price, you can use these BigRock Coupon.
Regardless of your reasons, it is important to know whether you need a blog or a website. You will need to determine your business goals and intentions. A website is an online representation of business, and you can connect with customers using a website. A blog is a separate entity and can be used for showcasing your portfolio or creative purposes.