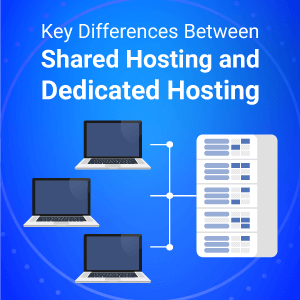 There is no dearth of options when it comes to a web hosting plan for a small start-up or an eCommerce store.
Hosting companies like BigRock also make it easy to purchase hosting and domain at a budget by offering BigRock coupon.
However, the only issue with web hosting is choosing the right hosting type and package.
When you select the wrong hosting plan, you either have to migrate to a new hosting plan or buy a hosting plan with additional features.
Two popular option for web hosting is – Shared hosting and Dedicated hosting. Shared hosting is the most popular hosting plan, which start-ups and small companies choose. Whereas, mid-size business organisations and E-com stores choose a dedicated hosting plan.
If these two options are on your list, then continue reading below to know the key difference between Shared hosting and Dedicated hosting.
Read more: Difference Between Cloud Hosting vs VPS Hosting
Shared hosting means the server resources are shared mutually between users. It is an ideal plan for start-up companies who are looking to create a new website for their business. A Dedicated hosting plan offers more control along with unlimited storage and bandwidth that you can use for scaling your website. When selecting a web host; firstly, you must determine your target audience and, secondly, your budget. Before selecting a plan, you'll also have to look for storage, bandwidth, speed, and security. Thus, read here to know which is the best – Shared or Dedicated hosting – and make an informed choice.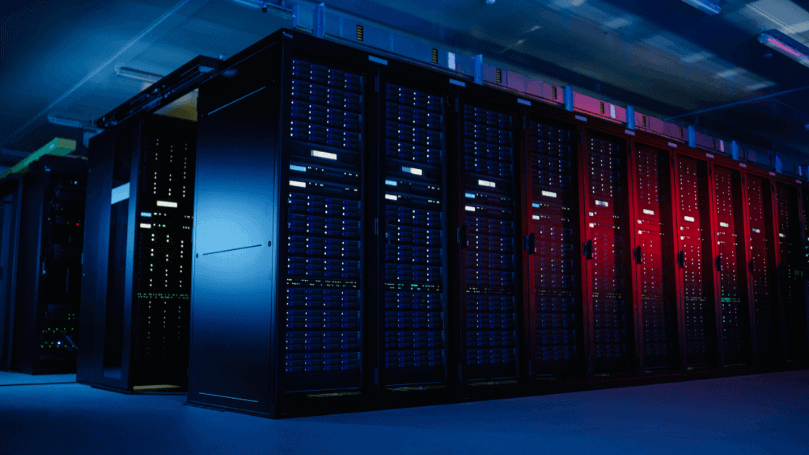 In Shared hosting, scores of websites share the same server. A single server typically offers multiple resources that include bandwidth, disk storage, and RAM. These resources are shared by the websites that are hosted on the server.
In simple terms, multiple website users share a single server. It is similar to an apartment in the building. You live on different floors, which means you have other websites. You have to share the water supply and elevator with all the people staying in the building. Here it means sharing the resources with the website owners.
A shared server makes up an ideal choice for people who have no technical background. You don't need to have software knowledge to control the hosting, which is an advantage.
Most Shared hosting solutions also provide access to cPanel that helps you to manage different files, email accounts, and database.
However, in Shared hosting, if there is an issue related to speed and security with one website on the server, it will affect other sites as well.
Further reading: Cloud vs Shared Hosting
B. What is Dedicated Hosting?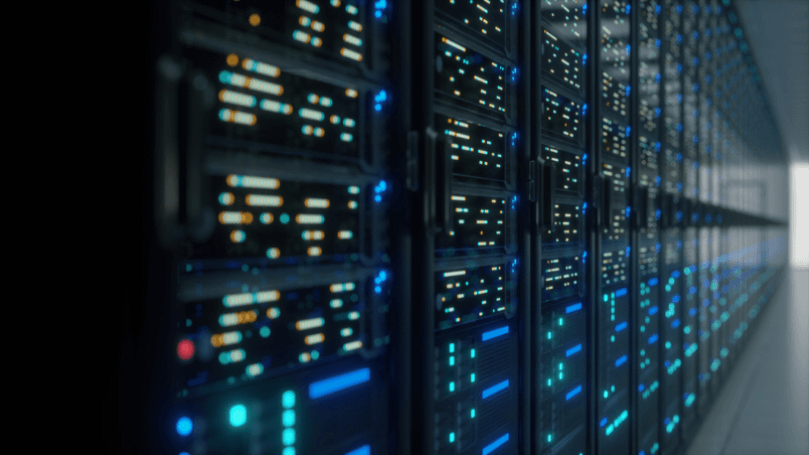 In Dedicated hosting, your website has a single dedicated server. Dedicated hosting is like a private building or property. All resources that come with a dedicated server are yours.
The server is dedicated to a single consumer. It is best suited for bigger websites that need exclusive resources to run their website.
Most E-com companies use this type of hosting to expand their sites when there is a surge in traffic.
As it is solely dedicated to your website, there is no compromise on the security part.
You'll have complete freedom and control over how you wish to manage your resources.
Dedicated hosting is a good choice for people with sound technical knowledge and those who can manage or configure the server.
Dedicated hosting provides complete flexibility and security in comparison to shared hosting. The only issue with dedicated server hosting is it is costly, and not every company can afford it.
Make use of BigRock hosting coupons to purchase Dedicated hosting at an exclusive discount.

1. Shared Hosting and Dedicated Hosting: Performance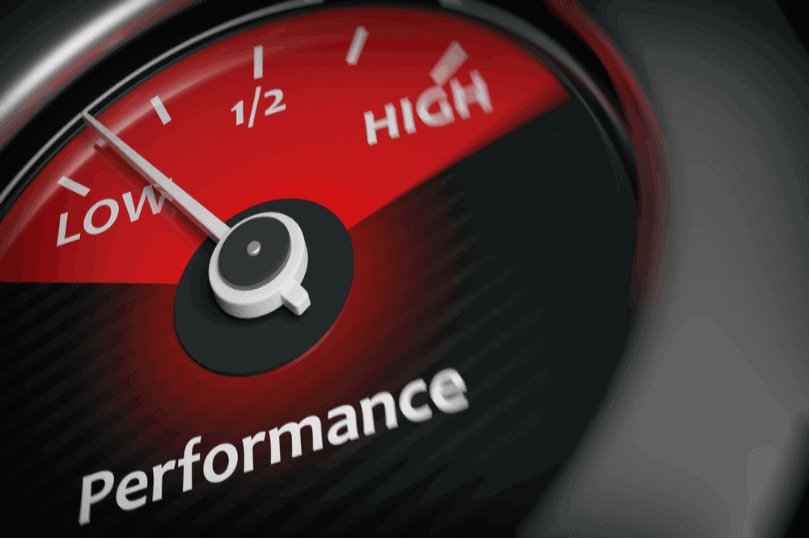 If your website does not perform well, it won't attract new visitors. Performance plays a crucial role in making a website more efficient. If we compare the shared and dedicated server's overall performance, then the latter option is more reliable.
Dedicated hosting offers additional resources like CPU and RAM that can be used by the website when there is a surge in traffic or to expand your website.
Shared hosting has a shared server, so if one user has some website issue, it can negatively impact other websites on the server.
Having a dedicated server means you don't have to worry about scaling your website. Whereas, Shared hosting offers limited use of resources.
If the limit exceeds, then it may impact the site's performance. If there is a traffic surge, your shared plan may be suspended because of a rise in traffic.
Further reading: Shared vs WordPress Hosting
2. Shared Hosting vs Dedicated Hosting: Security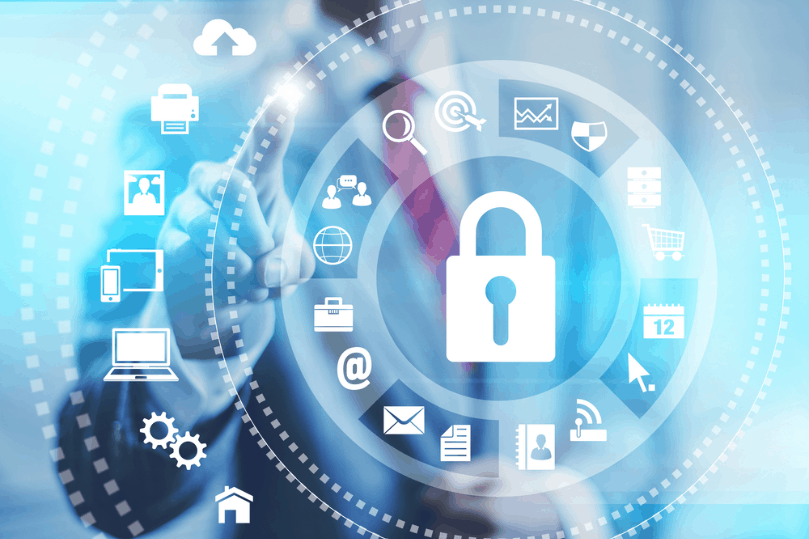 For website owners, security is the topmost priority. Some opt for plans with added security to protect their website from hack attacks and other threats.
Shared hosting plans are more vulnerable to cyber attacks than dedicated hosting. As multiple users share the server, it gives open opportunities to hackers to target vulnerable websites.
A security breach is common in Shared hosting if one user uploads a malicious file on the server using cPanel. A lot of security issues come with website code and control panel settings. It also depends on the web host you choose.
In Dedicated hosting, security is more robust. As no other websites are sharing the server, your website is safe. Besides, a website that is hosted on a dedicated server has better control over the security features.
Web hosting companies also have added security measures in place for Dedicated server hosting. Shared hosting websites are at greater risk and is not a feasible option for bigger websites.
3. Dedicated or Shared Hosting: Scalability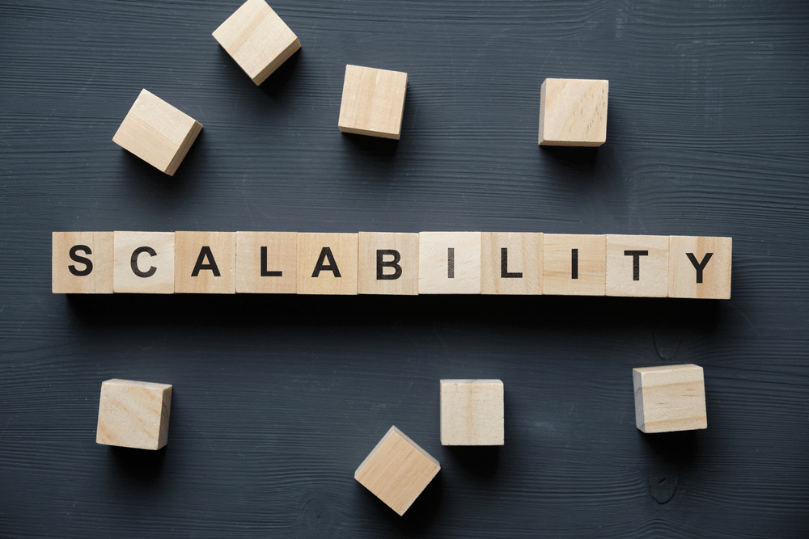 Shared hosting plans are not scalable as they come with limited bandwidth and storage. Any increase in traffic and you won't be able to use additional resources with a shared hosting plan.
Also, in the Shared hosting plan, you have to share resources with another website, which will affect the site's performance and scalability.
Dedicated hosting is highly scalable because there is no competition from other websites on the server. It makes it possible to accommodate the growth of a website. Besides, when there is a surge in traffic, you'll be able to use additional resources.
Some dedicated hosting plans also offer unlimited bandwidth and storage, so you'll be able to scale a website with a dedicated server.
Read this BigRock review to know the Shared and Dedicated hosting plans offered by BigRock.
4. Dedicated Hosting vs Shared Hosting: Cost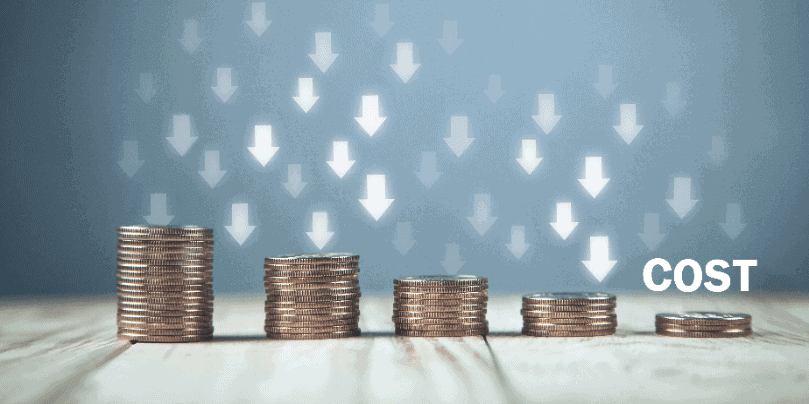 Most website owners love getting a secure server at a low price. Most plans that Shared hosting offers are cheaper as they provide limited bandwidth and storage.
A dedicated server is standalone and used by a single user exclusively. It means that with a dedicated plan, you'll get the benefit of your private space, which makes it expensive than Shared hosting.
Access to full control or partial control over hosting mostly determines the cost in most cases. Most people also consider the traffic response before they make a shift from Shared to Dedicated hosting.
Dedicated hosting is expensive, and at times, you'll have to pay added costs if there is an issue with the server.
It is ideal for websites that see a surge in traffic like E-com stores and bigger websites that require higher bandwidth.
Further reading: Reseller Hosting Vs VPS Hosting
#Which is the Right One For You?
Shared hosting can be an excellent choice for people looking for affordable hosting plans without any technical knowledge. If you're not looking for business expansion, choose Shared hosting. Read the hosting reviews below to know which is the best Shared hosting service provider.
Dedicated hosting is the best option for bigger websites or if you are expecting high traffic. Though expensive, it offers the best scalability and management. It offers a private environment in hosting, which is the biggest advantage.
So, evaluate your website needs before you choose a hosting type.