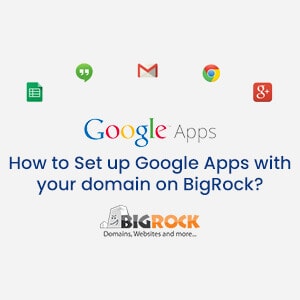 It's time for quick connections and collaborations. When you set up a website with a hosting provider, you have the flexibility to use plugins and also connect to different apps.
A web hosting provider gives you complete access to choosing apps for your site. Based on your website requirement, you can choose an App that helps your website scale better. In the web space, everything is connected to Google. All major Apps, websites, and plugins have access to Google account.
Do you know how to set up Google Apps once you register a domain on BigRock? If you don't, then here are some steps to set up your account.
How To Set up Google Apps With Your Domain on BigRock?
Google Apps allows you to work from anywhere anytime with real-time collaboration. It has helped boosts team productivity across all business verticals globally. Plus, it is a cost-effective solution that can help grow your business. If you want to know how to set up Google Apps with your domain on BigRock, then this article is for you. This is a step-by-step tutorial with screenshots.
A. Adding Your Domain on Google Apps
Step 1: Log in to your Google Apps account and find the admin console.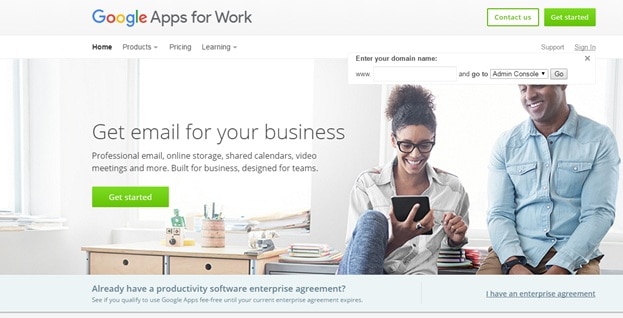 Step 2: Click on 'domain setting'. If you don't find it in the settings, click 'more control options'. Now, click on the 'domain option' in this setting.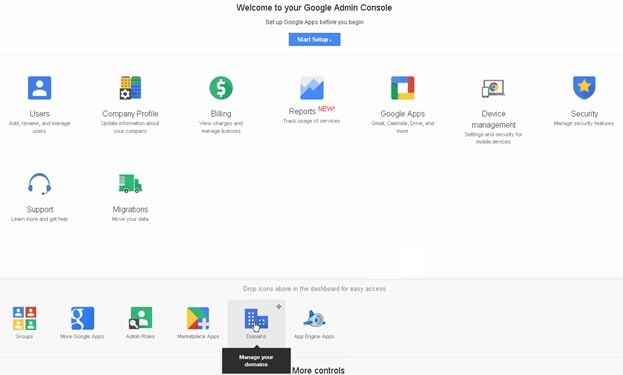 Step 3: Click on add a domain option or click on domain alias option. Now, select the radio button for a new domain.

Step 4: Enter the domain name, click on continue and verify the ownership of the domain.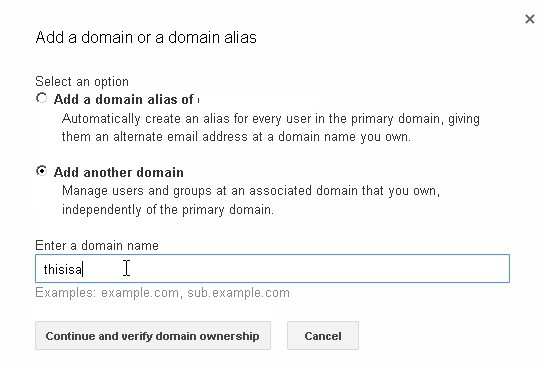 Step 5: Go to the next page and click on the drop-down selection or option. Select your domain registrar or provider and choose the other options from this drop-down.

Step 6: Copy the TXT record value.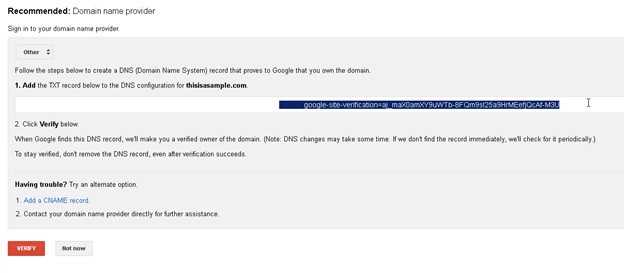 B. Adding TXT For The Verification Process
Step 1: Log in to your BigRock cPanel account. You will find a page with all the purchases made by you. Click on the domain name for which you need to alter the DNS records.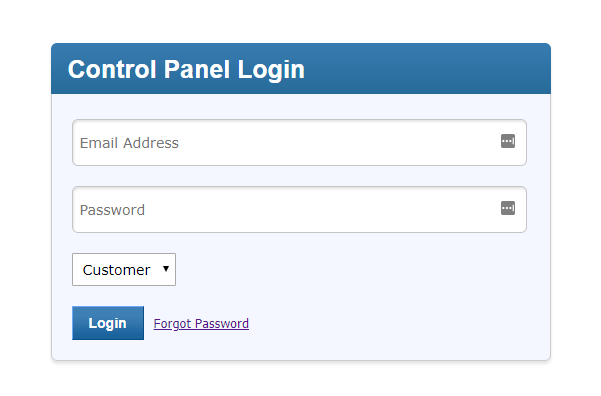 Step 2: Click on the 'DNS management option' on the right side of the page. Now, click on the manage DNS option.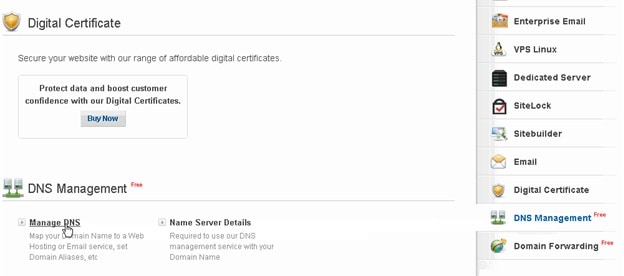 Step 3: Next, you need to click on the TXT record tab and the TXT record option will be visible. You need to keep the host-name blank and add your specific value to the 'add record option'.

C. Adding The MX Option For Email
Step 1: Click on the MX record tab. Keep the host-name blank.

Step 2: For the value, you need to select the radio button and enter a specific value.  Leave the TTL value; you don't have to edit this value.
Step 3: Now enter the MX priority and click on the add record option.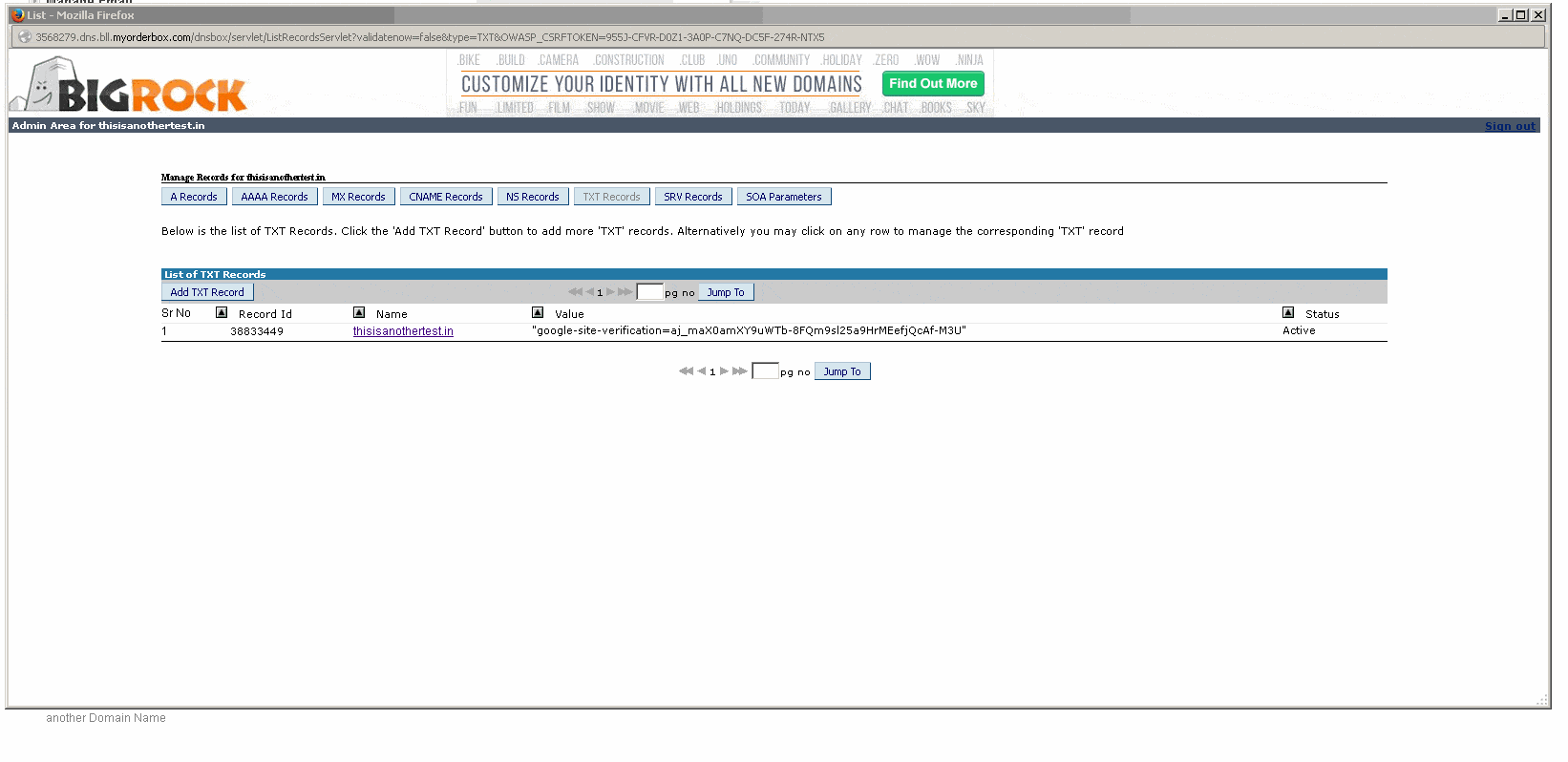 You'll get to set this according to value and priority. This whole process can take about five to six hours to complete. Once the process is complete, go to your Google Apps account and click on the verify option. This will let you set your Google Apps account on your domain name successfully.
#Using G Suite on BigRock
If you wish to collaborate with G Suite and use it on your domain, you'll be able to do it in simple steps. Once you purchase G Suite, the collaboration tools will include Google email, documents calendar, hangouts and more.
Step 1: Create an admin account and click on the set admin account link.
Step 2: Fill up your required fields and set up your admin account.
Step 3: Next, you need to verify your domain name.
Once you choose this option, you need to add a TXT record or upload an HTML file to your domain's web browser. Now, you need to add a metatag to your home page. Once this process is done, it lets you create your user account.
#Which Other Web Hosts Offer G Suite Services?
There are quite a few hosting providers that offer G suite services at an affordable price tag. To know how they compare to BigRock, check out these reviews.
BigRock hosting offers easy access to set up Google Apps with your domain. Real-time collaborations of Google Apps with the domain can power your site in a better way. You don't have to manually set up your domain account to use Google apps. This saves your time and effort and lets you add new site elements and plugins.
Want to buy hosting and domain with BigRock? Here are BigRock Coupon for greater discount.