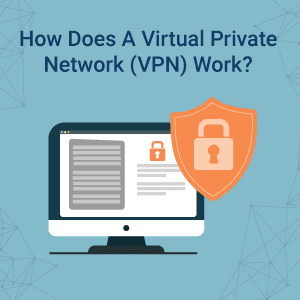 Public networks are risky and pose a threat to the security of the system. A Virtual Private Network (VPN) allows you to establish a protected connection while using public networks.
VPN hides your online identity and helps to encrypt your internet traffic. It makes it difficult for all third parties to track your internet activities and steal data. The best part about VPN is the encryption takes place in real-time.
As your business grows, you might want to expand it using software and websites. To keep running things smoothly, you will need a faster and secure way to share information across different networks.
One effective way to accomplish this goal is by using a reliable VPN. Although private, it uses a public network to connect to remote websites. It uses a connection routed from a private network to an intermediary VPN service – to the remote website. With VPN encrypted security, any person capturing the encrypted data can't read it.
As an internet user, you might have heard about Virtual Private Networks and ways you can use them. But, do you know how VPN works? Read this article to learn more.
Read: Difference Between HTTP and WWW
Why should you use a VPN?
People use VPN services for many reasons; some are definite, while some use it as an extra security cover for the system. A common reason you should use VPN is to prevent people from tracking what you're doing online. Another reason to use VPN is to gain access to the restricted content that is location-based. Most people use VPNs to gain access to TV shows or web shows restricted in certain locations.
A. How does Virtual Private Network (VPN) work?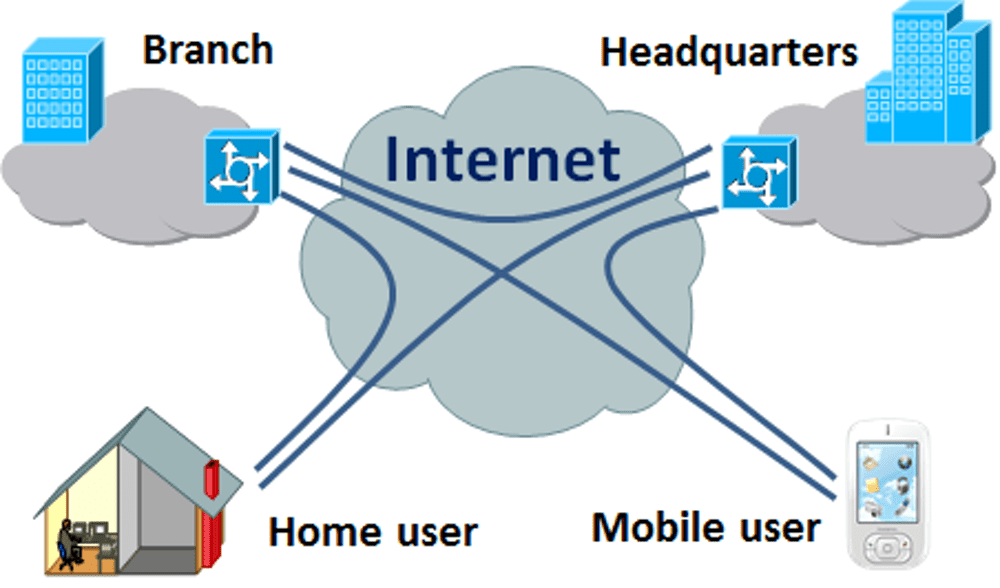 VPN routes your device's internet connection through a chosen private server rather than using an ISP. When the data is transmitted, it comes from VPN and not your system.
It acts as an intermediary that hides your IP address (a string of numbers your ISP assigns your device) when you connect to the internet. Besides, if your data is intercepted, it will be unreadable, hence won't reach the final destination.
VPN is like a private tunnel from your system to the internet that hides your vital data with encryption. This ensures no one can read the information without a password.
The password of encryption is known as a key. The key breaks the complex code your data uses for encryption. The decode process decryption makes the encrypted data readable again through a key application.
In short, VPN hides your IP address by letting the network redirect through a configured remote server run by a VPN host. While surfing the internet, the VPN becomes your primary data source.
The ISP and other third parties cannot see the websites you visit or what data you send or receive online. VPN works like an active filter, which turns your real-time data into gabble. If someone wants to read your data, it will be pointless.
B. The Process of VPN Encryption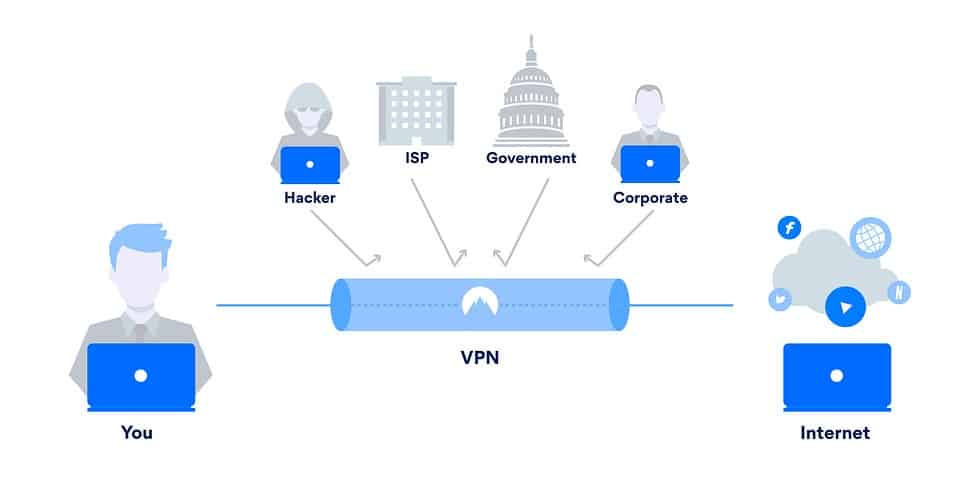 When you connect to a Virtual Private Network, it is through a secure tunnel – where the data is encoded. It simply means your data is now an unreadable code that travels between the VPN server and your system.
Your system will be on a similar network as a VPN. However, your IP address will be the IP address of the VPN service provider. You can browse the internet space safely as you know that VPN is a fence, which protects your personal information.
Looking for VPN solutions for your business? Read this BigRock review to learn what VPN services it provides.
C. What Are the Main Benefits of a VPN Connection?
A VPN protects your data from external access. Unencrypted data is viewable by a person with network access. With a Virtual Private Network, you can secure your site from hackers and cyber-criminals as it is encrypted.
Some main benefits of VPN connection are:
Hiding your whereabouts: VPN acts as a proxy for your system. As the demographic location data comes from a server in another country, your system location cannot be determined. Besides, VPN services do not store your web activities. Some hosting providers may record your activities, but they don't pass it to third parties. Due to this reason, you can be sure that your potential data will stay hidden.
Secure encryption: The encryption key is essential for reading the data. Without the key, it would take years for a computer to decode the code - in the event of a brute force attack. Secure encryption makes sure all your activities are hidden on public networks.
Secure mode for data transfer: This benefit is for remote workers who need to access company files through a network. For security reasons, the information may require a secure connection. You can gain access to the company network through a secured VPN connection. The VPN service you select will connect to private servers - use encryption methods to reduce the data leakage risk.
Access to regional content: Regional web content is not that easily accessible from any location. Most websites and servers contain content, which can be accessed only through specific locations.
Standard connections use local servers, which help determine your location. Access to a specific connection means you won't be able to access the content at home while traveling, and you can't access international data when at home. However, with the VPN spoofing feature, you can switch to another country's server or change your location.

D. Different Types of VPNs
1. Browser extension:

You can install VPNs as browser extensions. Google Chrome and Firefox come with built-in browser compatibility. However, the only issue with the browser extension is data will be protected only while using the browser. Besides, browser VPNs are vulnerable to IP leaks.

2. Standalone VPN services:

Small businesses and homes use this VPN with an application that creates an encrypted connection to a private network, which you can utilize for an internet connection.

3. Corporate VPN:

Most companies use remote access VPN for employees that work remotely. Through corporate VPN, your company employees can access important information through the company's intranet by using a specific password.

4. Router VPN:

The router VPN works with several devices connected to the router at once. It saves you from having to install a VPN for an individual device. In addition, you only need to sign in once, and your router will connect every time you use the service. If you are looking for convenience, router VPN is the best solution without any technicality. The only thing, it can be expensive as compared to other VPN services.
The Final Considerations before choosing VPN,
So you now have a good idea about how VPN works. But, before you choose the VPN services, you will need to consider some key factors. Is it free or paid?
Paid VPN services offer better features.
If you choose the free VPN version, they may offer PPTP protocol, which is ineffective these days.
Free VPNs may offer you lesser bandwidth and fewer locations, which won't serve the purpose. You also need to check if VPN is legal in your jurisdiction and where is the VPN located. You must know about the protocols of VPN encryption mechanisms before you choose one. In short, do your research to pick the right one according to your needs.
Want to purchase affordable and reliable web hosting solutions? Use these BigRock coupons now!